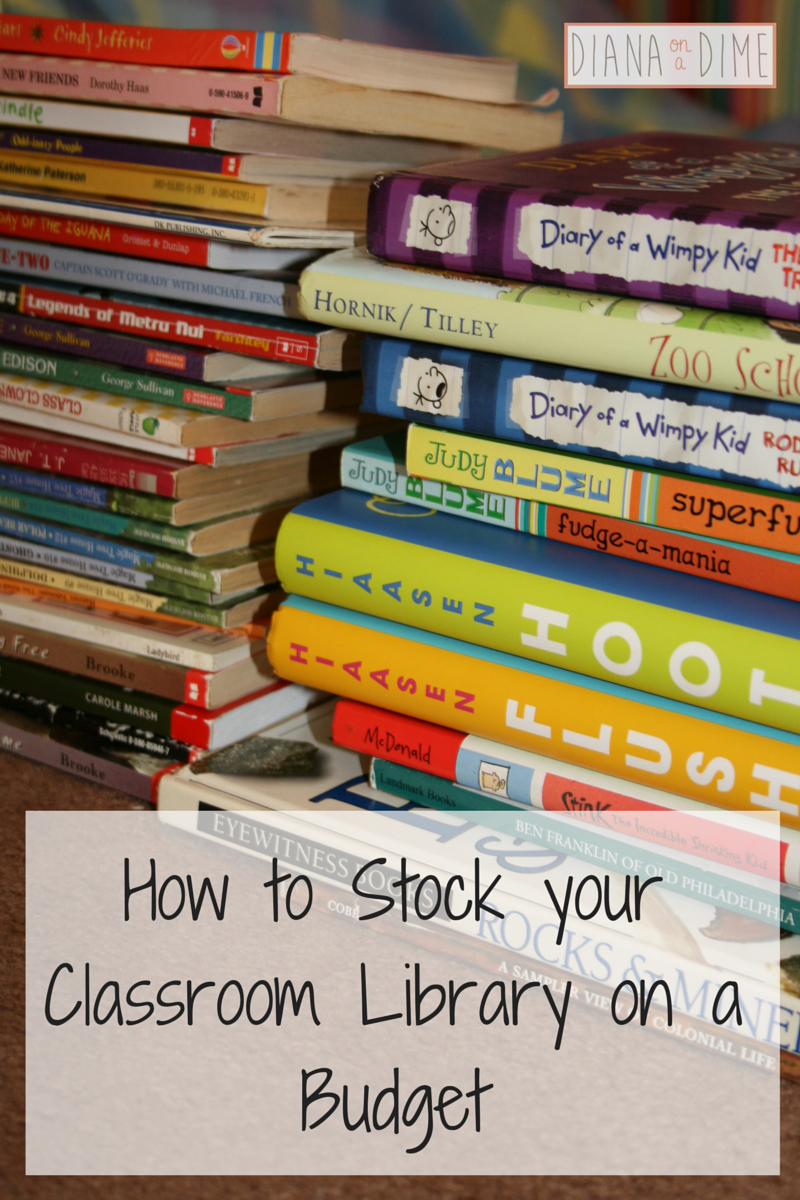 How to Stock your Classroom Library on a Budget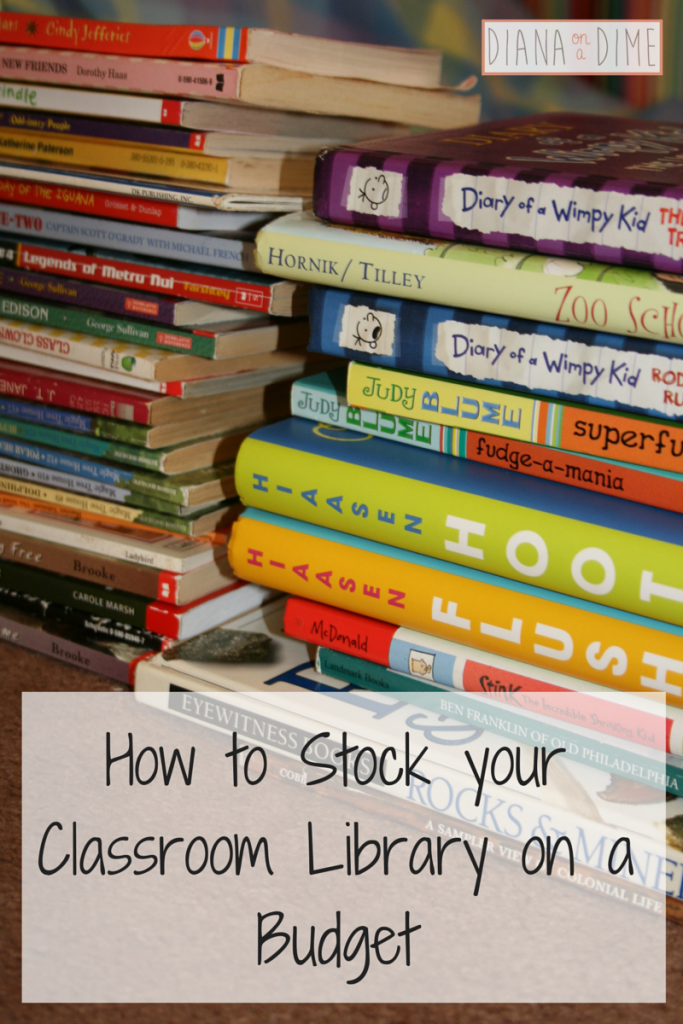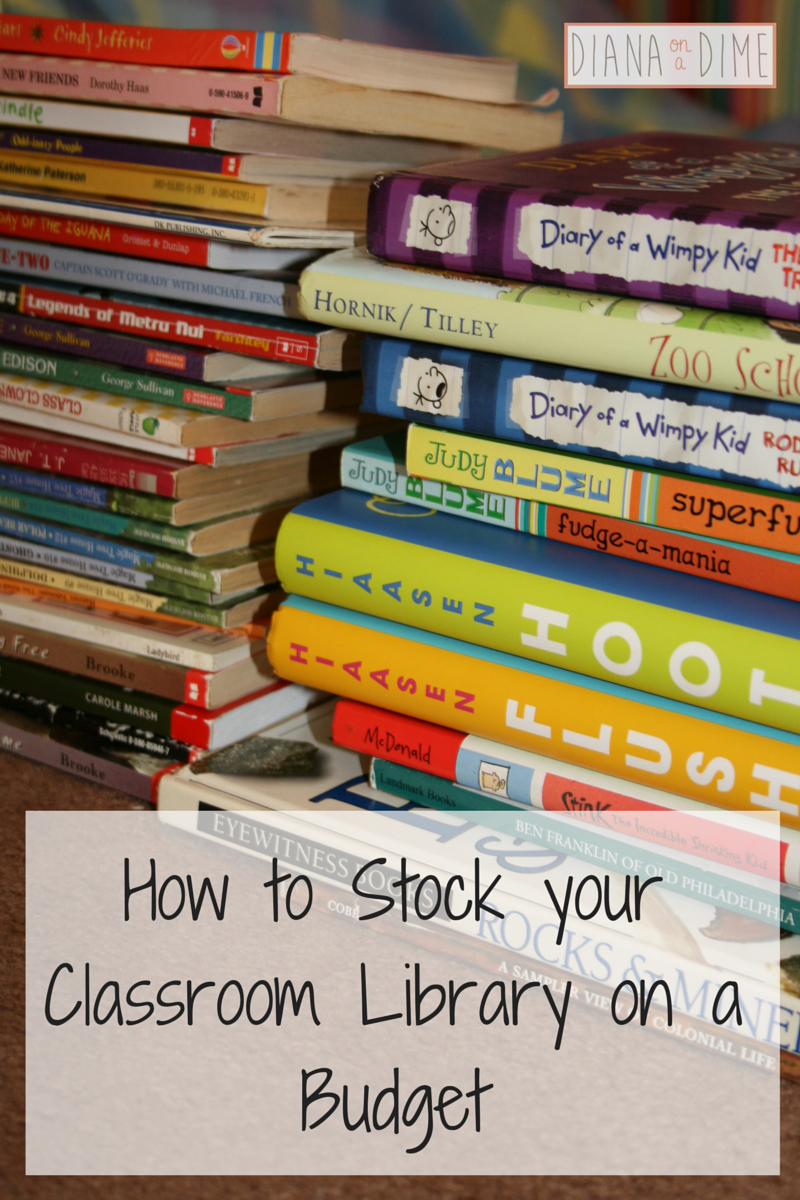 Ever since I can remember I have dreamed about having my own classroom someday. As I worked through my undergrad program, that dream seemed to be getting closer and closer. Just thinking about it would get me excited to finally do what I have wanted for my entire life. But then reality came crashing down, teachers have to pay for their own supplies and books?! WHAT?! The thought of stocking an entire classroom library like the ones I had seen in my placements, made me sick to my stomach. How was I going to be able to afford all of those books?? Now that I am less than a month away from starting my first year, I have become very creative in my ways of stocking my classroom library with books. Here are some ways that I have found books for my classroom, for cheap!
1. Tell People You're a Teacher
Seriously, whenever I am buying anything for my classroom I tell people I'm a teacher. Usually, they can tell. I mean come on, who else buys that many school supplies in one trip, or that many books in one haul. No one. Except teachers. I can't say it has always worked for me, but sometimes there is a discount that I didn't know about. The best place to tell people you're a teacher is at garage sales 🙂
2. Garage Sales
I can't tell you how much free stuff I have been given from people hosting garage sales after sharing with them I'm a teacher. They're trying to get rid of their stuff, and I will gladly take it off their hands 😉 I've picked up school supplies, storage bins, children's books, and so much more at garage sales. It's such a great way to get things for so much cheaper. But, I'll warn you, go in with a plan, know what you're looking for before you get there. Otherwise, you're aimlessly looking at stuff and the next thing you know you have a bunch of stuff you don't actually need sitting in your house.
3. Ask Family/Friends/Anybody That Will Listen

I've had a lot of luck asking people I know for things. Everyone knows I'm a teacher, so whenever they are getting rid of things, they call me. I don't always need or take the things they are offering, but when I do it's always nice. A lot of families I know will get rid of the books their kids no longer read, I gladly take those off their hands.
4. Book Sale Fundraisers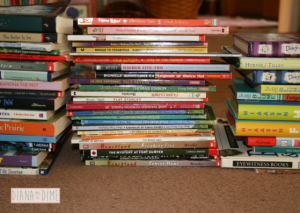 This is my all time favorite. Last weekend there was a book sale fundraiser by my house. It was book heaven. I don't think I can even accurately describe the scene that was this fundraiser. It was just that amazing. Imagine a middle school cafeteria with every table piled with books, and all the books being under a dollar. AND THE BOOKS WERE ORGANIZED BY GENRE AND SUBJECT. There was even an entire section for children and young adults, and within the section it was organized by grade level. It made my searching so much easier. I ended up leaving with 53 books for 53 dollars and it all went to providing kids with scholarships for college, I was so excited.
5. Store Sales, like Target

This isn't my favorite one, but it did get me books for very little money. In the dollar area when you first walk in Target there are sometimes teacher stuff. One time I found some books in there that were a dollar each. I wouldn't say it was great literature, but they were chapter books that my kids may enjoy reading. Additionally, I have a Target card, so I got an additional 5% off my entire purchase, which is nice 🙂
I'm still working on adding books to my classroom library, but this definitely helped me find way more books than I ever thought I would for the amount that I have paid so far. What are some ways that you stocked your classroom library on a budget? Share your tips in the comments 🙂
Diana Farmen
I'm Diana, a 20-something teacher with a passion to help millenials reach their financial goals by saving money, making money, paying off debt, and building wealth.