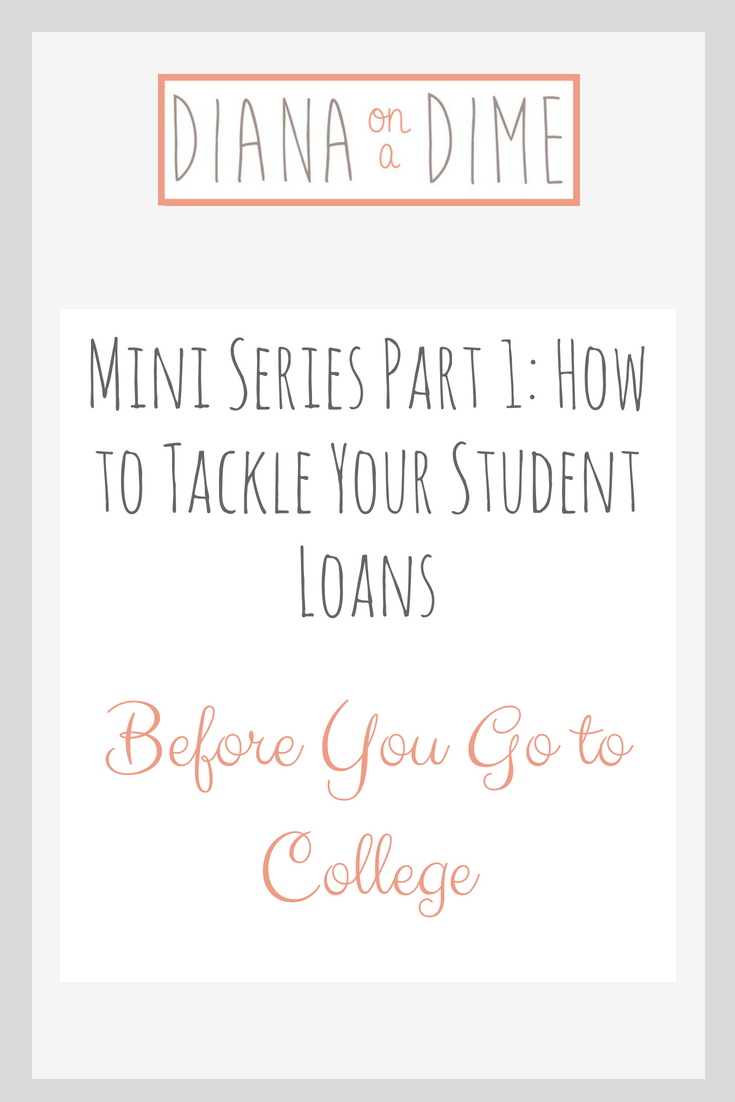 Mini Series Part 1: How to Tackle Your Student Loans
In this four part mini series you will find all the tips to tackle your student loans regardless of where you are in the process. Student loans affect almost everyone now, which is a very sad reality. From the time a person graduates high school, it's usually an issue in their life. So, I'm starting this mini series with tips for before you go to college and ending it with tips for after you graduate and have entered repayment.
Mini Series Part 2: While You're in School
Mini Series Part 3: Before You Graduate
Mini Series Part 4: After You Graduate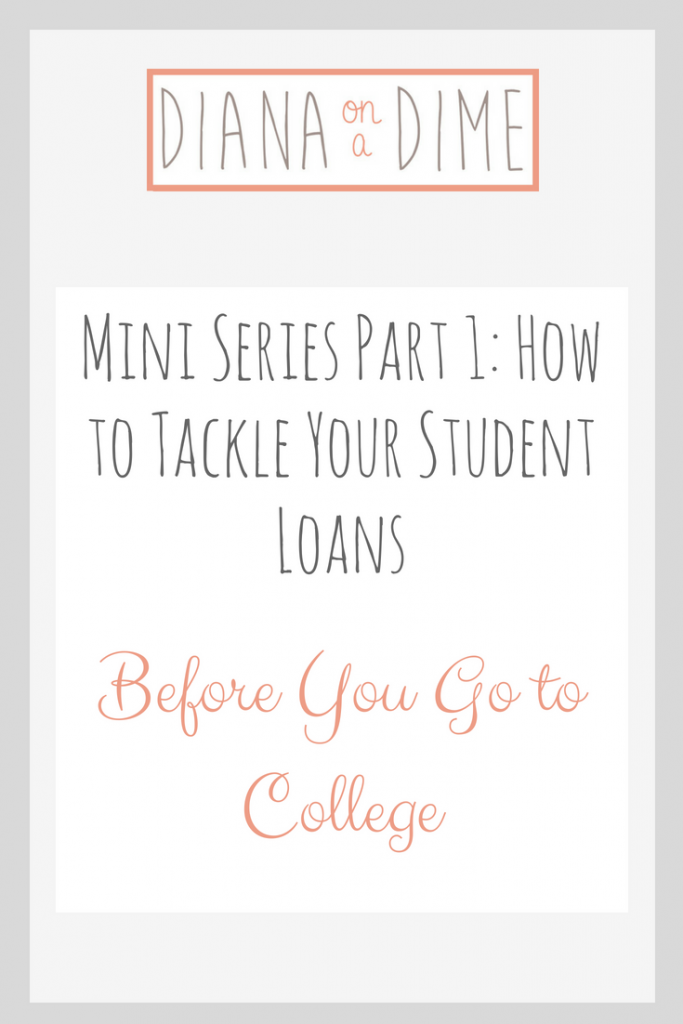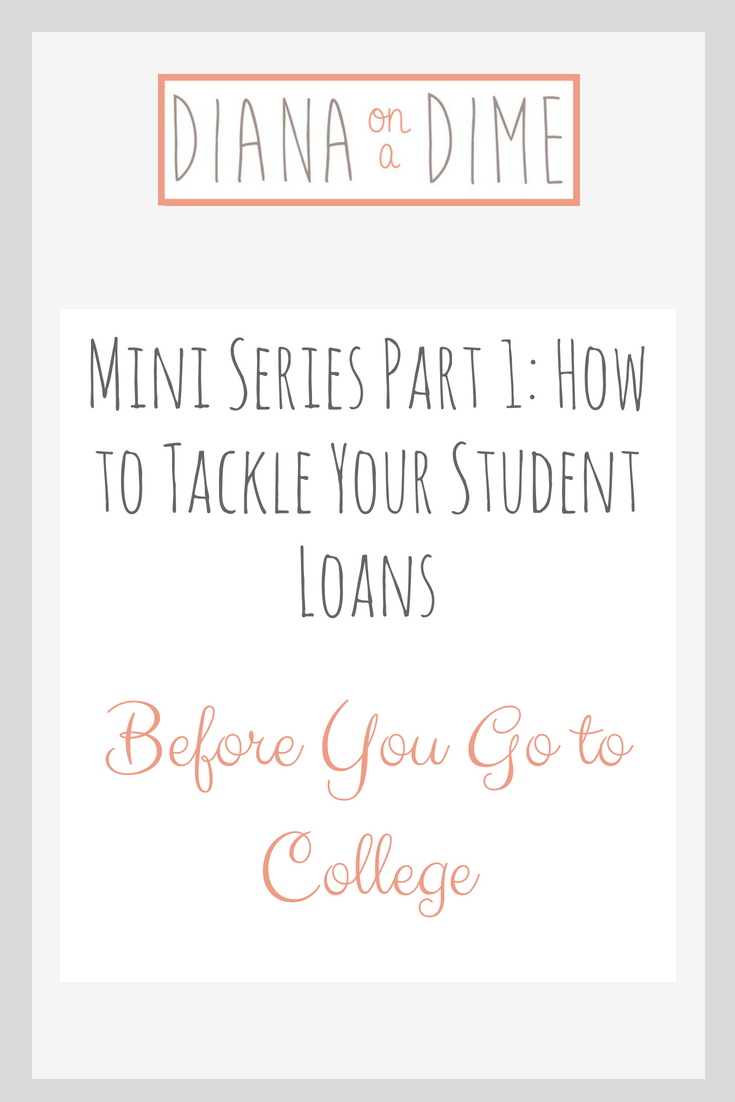 Before I went to college, I had no idea I would end up having roughly $200k in student loans 5 years and 2 degrees later. My parents always told me that I would need to take out some loans, but they were going to able to help me with school. Unfortunately, they couldn't help me with school as much as I thought. I'm not saying I expected my degrees to be paid for by my parents, I never once expected them to give me a dime, until they told me they would. Here are a few things I wish I had known and done before I began my higher education and student loan journey.
1. Know your financial situation completely
This is the biggest one for me. I did not fully know my parents financial situation and didn't ask for details about what it meant for them to help with school. Unfortunately, I did not get much financial aid because the FAFSA is filed based on your parents income and finances, not mine. This is why it is so important to understand how your education will be paid for. Don't do what I did and not ask questions. Be specific with your parents about how this is getting paid for. This is a HUGE financial decision and since it's all based on your parents finances (usually), it's important to understand how it will be paid for.
2. Seek out advice on filling out the FAFSA
Usually your high school has someone to talk to about filling out the form, but it is best to talk to an expert on how to fill the form out. It's a pretty straight forward form, but there's some things they don't need to know and other things they absolutely need to know. My best advice is to seek out an expert on what the form absolutely needs to have on it because it determines how much financial aid you are going to get. Unfortunately, my mom took responsibility for all of this for me, which at the time was wonderful for me, I didn't need to deal with it. But once my sister and I received practically no financial aid, we talked to an expert. He quickly told us we provided a lot of unnecessary information, which made our financial situation look very different from what it actually was.
3. Choose your university wisely
If I could go back to when I was applying to colleges, and knew what I know now, I might not have picked the university I went to. It's very hard to say that after the amazing program I went through. However, it was incredibly expensive and far from home. I could have gone to a closer university and commuted, saving me a lot of money. Of course, I went to a university that has the #1 program for teaching, so would I have landed a teaching job so quickly after graduation had I not done the program, that's the tricky part. You will never know what will happen in the future, but my advice to you is to avoid having to go into a ton of debt, like I'm currently in.
4. Apply to every scholarship you can find
I made the mistake of not applying to a lot of scholarships because I thought I had no chance of getting it. What I have learned since then is that some scholarships aren't given out because no one applied to them. That could have been money for my college education. I learned in grad school that you NEED to tell people your situation in order to get the help you need. In our society people don't talk about their debt or financial situation, but that's exactly what you need to do. Once I confided in the grad recruiter that I was drowning in debt, she called the right people and within a week I had an email saying I earned a scholarship. Of course, I had done a lot of work for my school in undergrad and my grad studies at that point, which definitely paid off.
5. Take out the maximum amount of federal loans you can before private
Federal and private loans are very different. Federal loans have some loan forgiveness programs, usually lower interest rates and offer a bunch of options for repayment. Private loans have no forgiveness options usually, limited or no payment options, and usually very high interest rates. Stick with federal loans if you can, you'll be happy you did when repayment time comes along!
The next part of this mini series will explain some tips for when you're in school. What are some tips you have for tackling student loans before you start school?
Diana Farmen
I'm Diana, a 20-something teacher with a passion to help millenials reach their financial goals by saving money, making money, paying off debt, and building wealth.