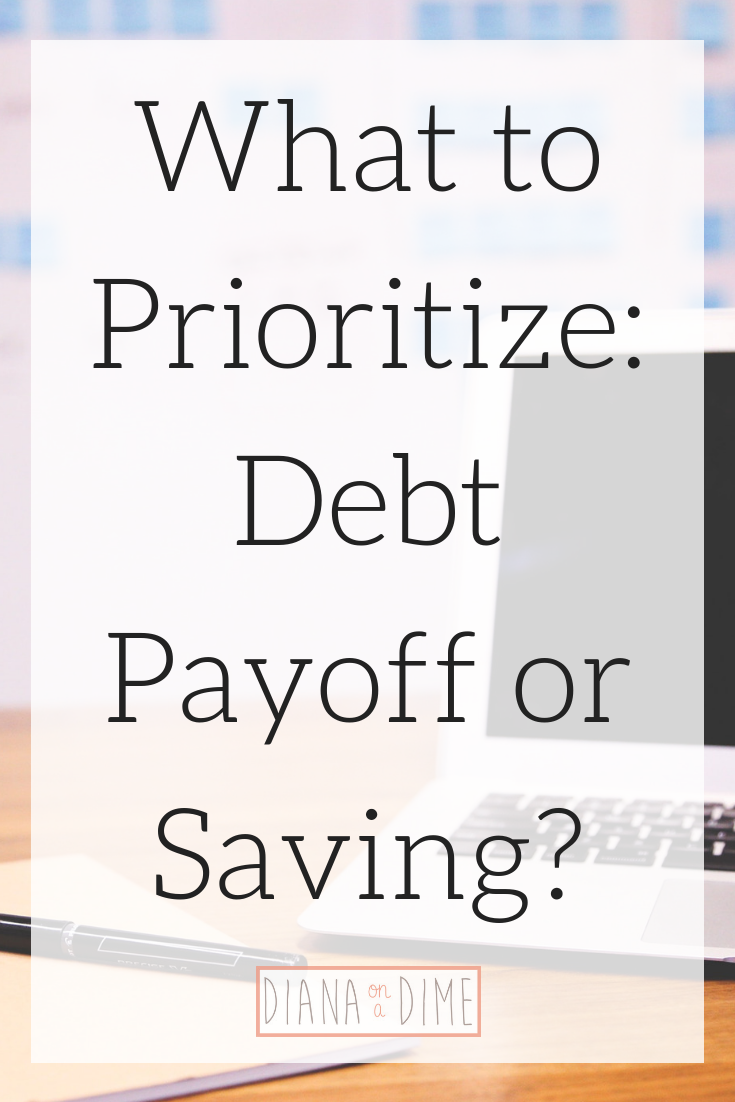 What to Prioritize: Debt Payoff or Saving?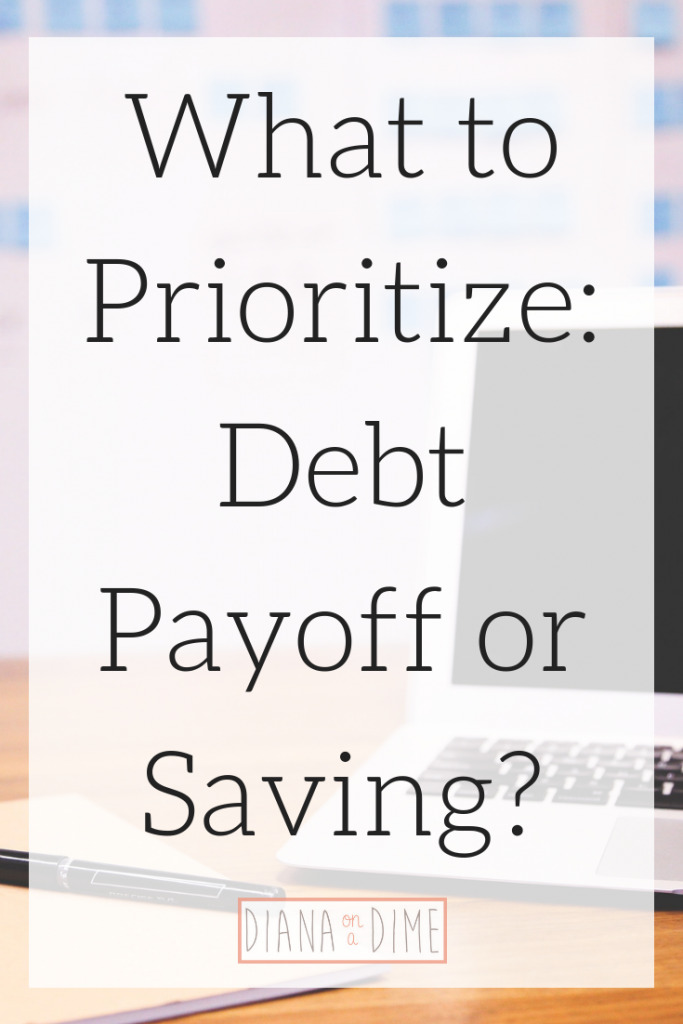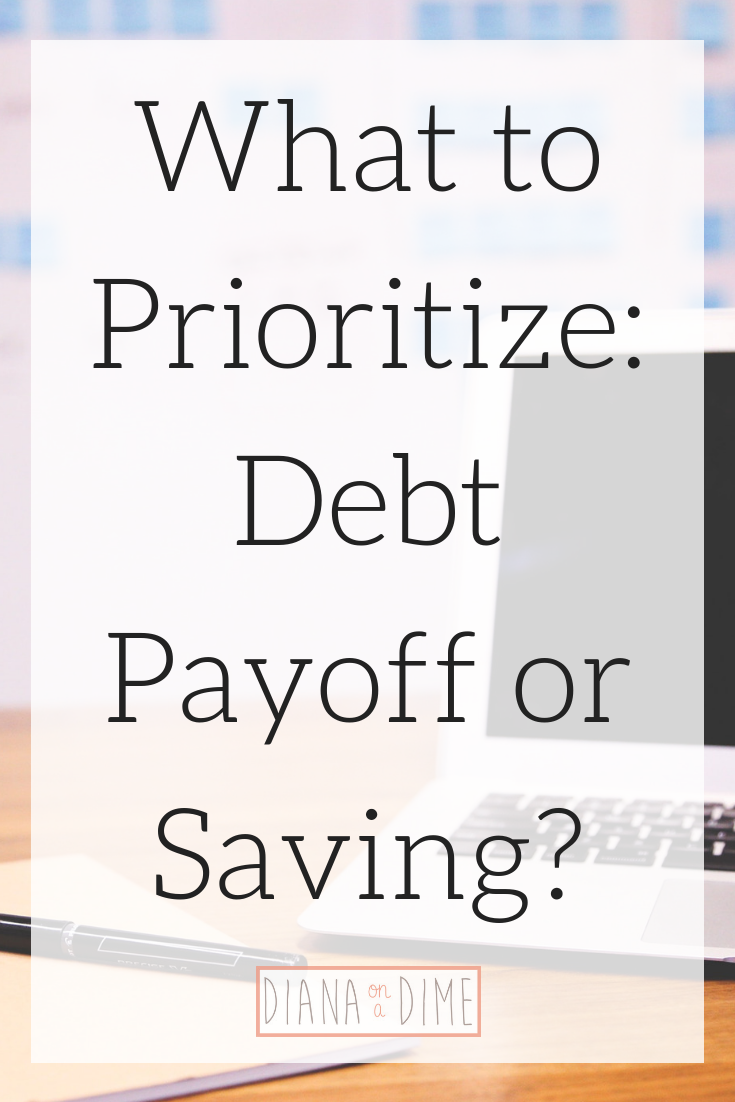 This post may contain affiliate links. Check out my Disclosure Policy for more information.
This is a huge conversation in the personal finance world and one that really has to be personal when it comes down to it. If you're a Dave Ramsey follower, then you know what the answer would be. But, if you're someone that has made your own path navigating your finances, then it can take a bit more thought.
I personally come from a view of creating long term goals and then short term goals to reach those goals. I know for me, following the baby steps just won't get me to my long term goals. Not as fast as I'd hope anyway.
My end goal is to reach FIRE, not necessarily to retire, but to have the freedom to do whatever work I want, regardless of pay. Right now I'm stuck at my job solely because of my debt and grants I received from my undergrad and grad studies.
These are the steps I followed in order to create a plan for myself in regards to paying off debt or saving.
1. Create long term goals.
Think about big picture, where do you want to be in 20 years? When do you see yourself retiring? Where do you see yourself working? Do you have any goals you want to reach that are impacted by your financial status?
Once you know your goals and have them written out, it will make it so much easier to figure out your financial plan based on those goals. Everyone has different goals, so everyone's financial plan should look different. This is why I don't really agree with the baby steps. Yes, his steps work, but only if you have that specific goal in life and you're life aligns with the steps.
For me, I had $200k in student loan debt and I'm in my 20s. You're crazy if you think I'm putting off saving and retirement for as long as it's going to take to pay off my debt. This is why it is so important to think about your specific goals and what helps you to reach those goals.
2. Create short term goals.
Once you have your long term goals mapped out, create short term goals to reach your long term goals. For example, my long term goal is to reach FIRE. My short term goal I am working on is to pay off my private student loans and then my high interest Federal student loans. Once that is done, I will be increasing my savings and retirement contributions, while I pay off my lower interest student loans.
You have to think about what you need to do to reach your long term goals. Depending on what your goals are, everyone's short term goals will look different. Take the time to really think about what makes the most sense for your long term goals and don't be afraid to change them as you get closer to reaching your long term goals. For example, originally I wanted to pay off all of my debt, but then I realized that some of my debt has such a low interest rate that it would do better in a retirement account.
You just need to make sure that your short term goals are realistic to reaching your long term goals. As you move through the process, make adjustments as necessary. Life changes and things happen that we can't expect. It's important to make adjustments in the ever changing seasons of life.
3. Adjust your budget to reflect your goals.
Once you have your goals written out, you need to update your budget to reflect your goals. No matter where you are in your journey, you need a budget to reach your goals. Without a budget, you won't know where your money is going or where to send it. What I mean by this is, even if you have no debt, if you don't tell you money where to go for investment or savings goals, it will just sit in your account. If it's just sitting in your checking account it isn't working for you when it could be.
Create your budget to align with your goals, I would suggest zero based budgeting to make sure you are accounting for every penny. I have Google sheet templates available to purchase, if you need help with this!
Personal finance is personal and you ultimately need to decide what is best for you.
There is a one size fits all answer for this. I am definitely not saying debt is good, but depending on the interest rate and your long term goals, it may be mathematically smarter to contribute more to investing and less to debt. You need to take the time to really think about what your goals are and what you want for your life. Once you have that figured, you can create a plan that gets you there.
Tags In
Diana Farmen
I'm Diana, a 20-something teacher with a passion to help millenials reach their financial goals by saving money, making money, paying off debt, and building wealth.