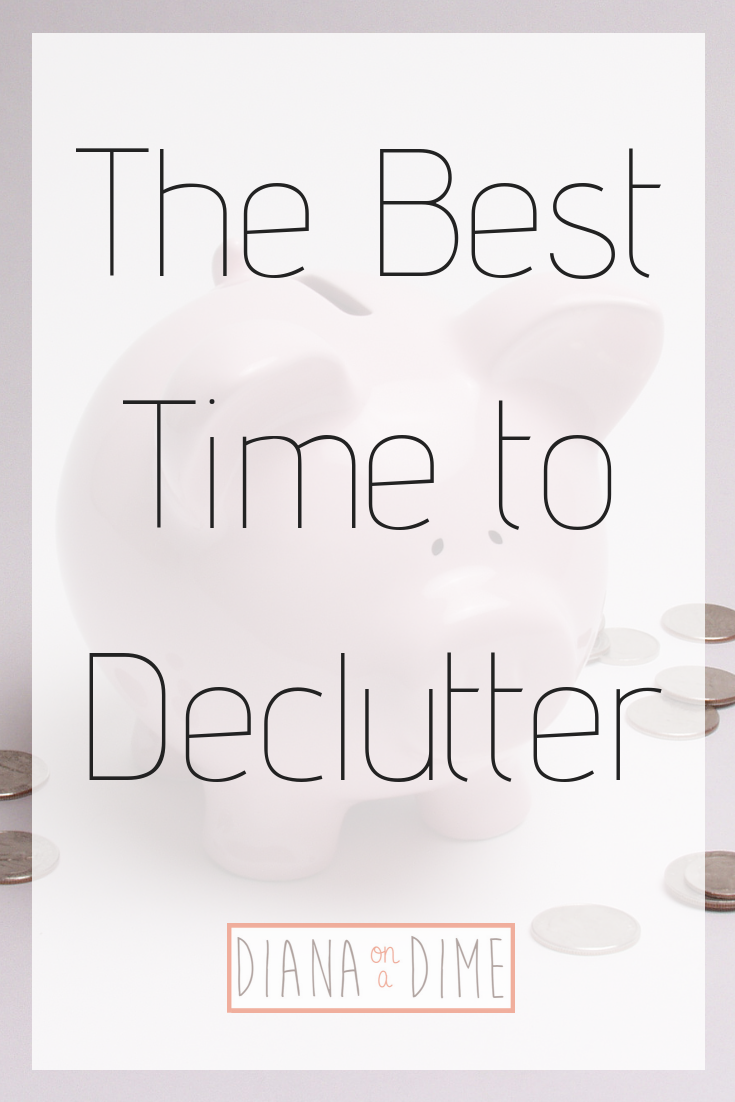 The Best Time to Declutter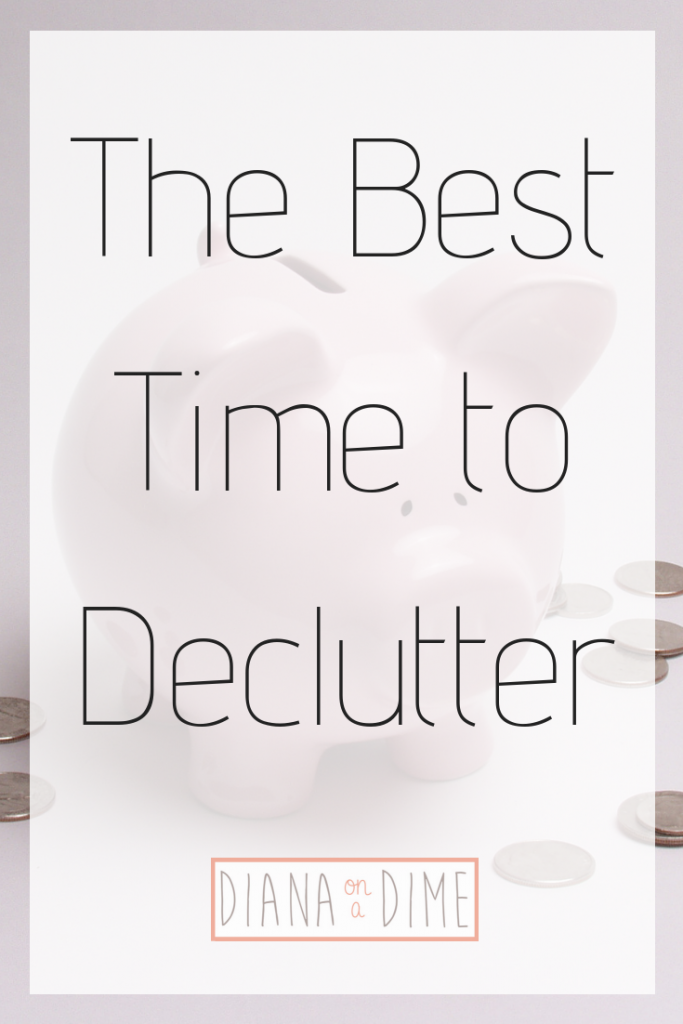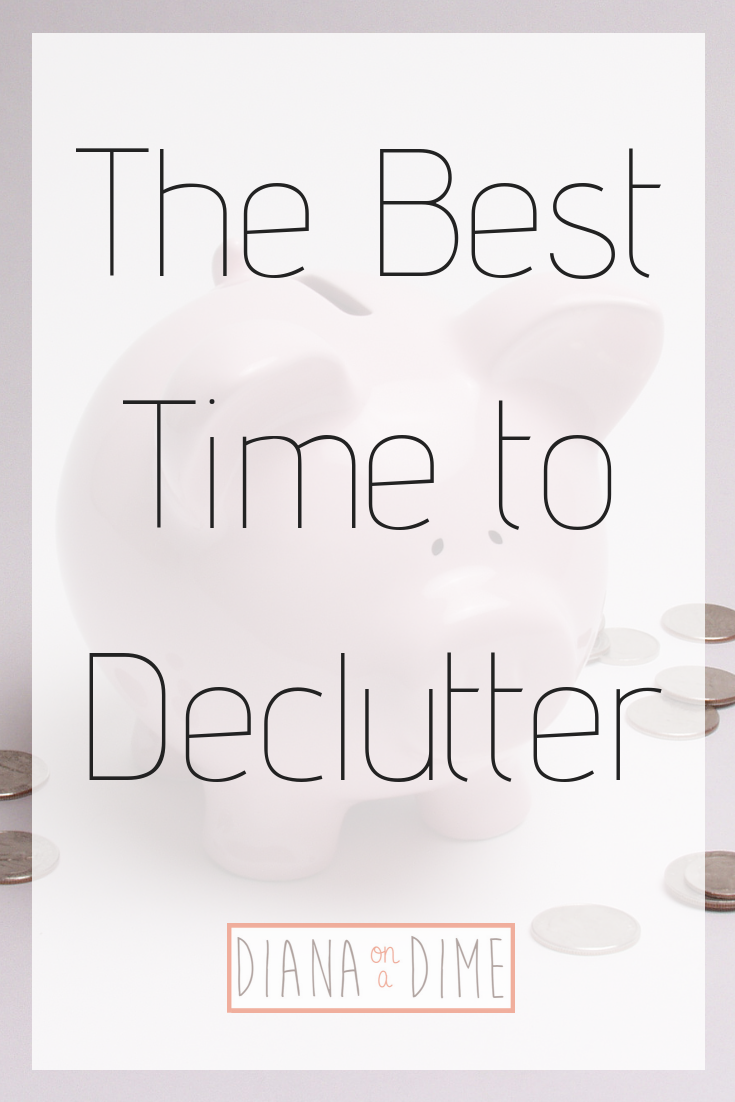 We've all been there. We look around where we live and see how much stuff we have accumulated. I mean, where did it all come from and how much money did I spend on all of it?! As time goes on, things just enter your house and if you're not consciously taking the time to declutter, it's going to accumulate.
It can also feel overwhelming when you look at your entire living space as a whole. Trying to tackle everything at once is setting yourself up to fail. That's a lot of work! But, there is a time when you will find yourself much more motivated to declutter your living space.
When you start paying off debt you're going to get angry at your debt and want to throw all the money at it. I know for myself, I looked around my room and saw so much stuff I never used. I got angry. I had spent money on these things and it was a complete waste!
That's why when you're paying off debt, it's the best time to declutter your living space, for a few different reasons.
1. It's free to declutter
It doesn't cost anything to clear out your living space, you actually could make money (I'll get to that). When you're paying off debt, you want to find ways to fill your time with activities that don't cost any money. Why not spend some down time being productive and getting rid of the things you no longer use.
Spending some time to declutter the spaces in your home is a great way to use up time. I know for myself, I get stir crazy at home, but I feel much better if I am productive and see how much better my space looks when it's done.
2. You can make money when you declutter
I know when I am clearing out a spot in my room, I always have three piles, trash, donate, and sell. This allows me to quickly get a space decluttered and I can deal with the piles when I'm all done. The trash obviously is quickly taken care of right away and usually I can get the donate pile sorted within a day or so. The tricky part can be the sell pile.
I have a strict rule for myself. If I can't get it to sell within a couple weeks, I donate it. Otherwise it spends months sitting in my room doing nothing for me. I use a couple different resources to sell my things, I have had garage sales, used Facebook, Poshmark, and sellbackyourbook.com. Depending on what I am trying to sell, I put it on a different platform.
If I am planning to have a garage sale I usually advertise it on Facebook and then whatever doesn't sell, I put online to sell. It's pretty simple and allows me to put the extra money towards my debt.
3. You'll find things you forgot about when you declutter
This can be dangerous. You'll of course find things that you totally forgot you had. This can sometimes lead you to keep things simply out of potentially needing it one day. Don't fall into this trap. When I say you'll find things you forgot about, I mean it in a positive way.
Personally, I don't buy things very frequently, except groceries and gas. Everything else that I purchase is always thought about, researched and then bought when I have found the best product for the best price. However, there have been times when I have been waiting to purchase something and have found something that can be used in my house.
These are great finds because it fills a purpose that I was planning to spend money on that I now won't have to. I always search around my house before purchasing anything, you never know what you'll find!
4. You'll save time later when you declutter
After decluttering your spaces, it is so much easier to do things in your daily routine. I know for myself, I am able to tidy things up so much faster when I have a decluttered, organized space. Time is everything for me, especially since I work so many jobs to earn more money to apply to my student loans.
By saving time in the routine tasks throughout the week, I am able to spend more time on self care and on my side hustles. It's crazy how spending the time to declutter has saved me so much time in my weekly routines.
Trying to declutter your living space can be overwhelming, but if you take the time to break down the tasks into smaller, manageable tasks, you will be more successful. For example, one day declutter a bathroom, separate your kitchen into different sections, and separate your clothes by what kind they are. This way you're experiencing the small wins and won't be so overwhelmed. Have you spent the time to declutter your space? When did you do it?
Diana Farmen
I'm Diana, a 20-something teacher with a passion to help millenials reach their financial goals by saving money, making money, paying off debt, and building wealth.