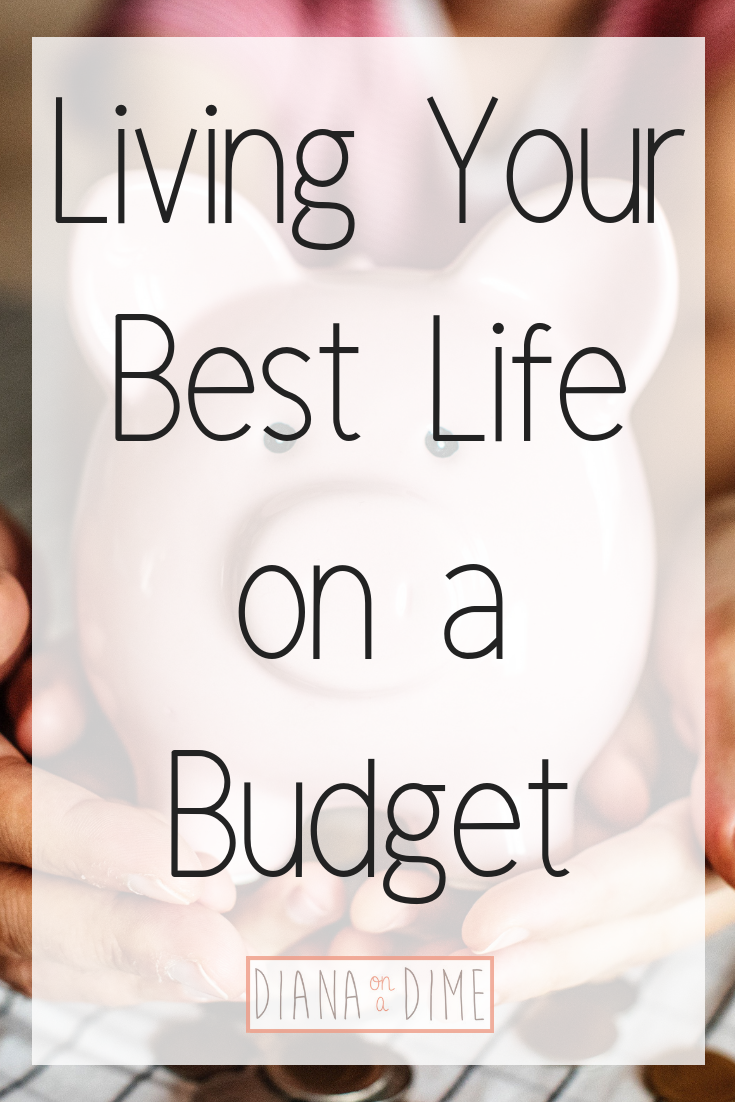 Living Your Best Life on a Budget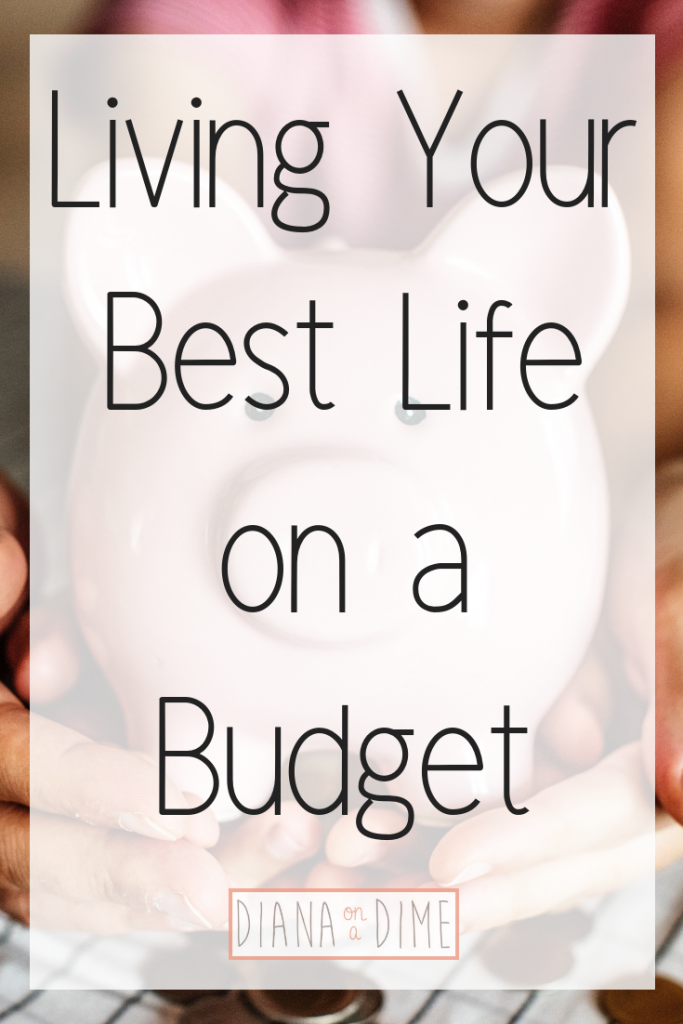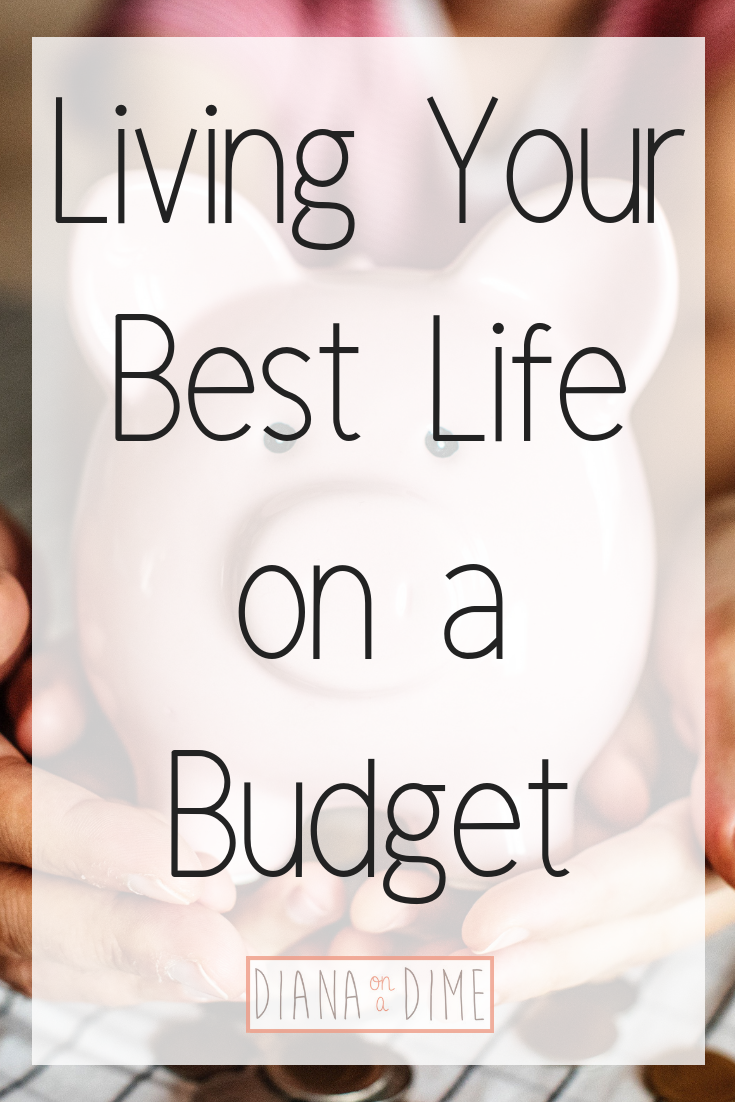 This post may contain affiliate links. Check out my Disclosure Policy for more information.
The first thing everyone thinks when they hear budget is being restricted. I know for myself at 22 when I thought about creating a budget I thought I'd never get to do anything, since I'd be on a budget.
The reality is that this just isn't the case. Budgeting is simply managing your money, it doesn't mean you need to hole yourself up at home! Your budget will set you free to spend your money because you will know exactly where your money is going.
By following these steps, you will find ways to also live your best life while still keeping to your budget. If you need help setting up your budget, I have a template you can use!
1. Determine what you value.
I am a firm believer in spending money on the things that you value. Track your spending for a month and see where your money is going. Which purchases were needs and which were wants. From your wants, what do you truly value, what brings joy to your life.
This is obviously different for everyone! Whatever it is that brings you joy, make sure you include that in your budget. The things that you could go without, cut that expense from your budget.
This doesn't need to be extreme at the beginning. I honestly recommend not cutting much out in the beginning of budgeting because you will feel restricted, when that isn't what budgeting is. Cut things that annoy you. I remember when I saw all my expenses the first time I realized the absurd amount of money I spent at Chipotle.
Of course, I didn't cut Chipotle from my budget, I just cut back in how frequently I went. At the time I was a full time grad student and woking full time. Once a month I worked from 8:00-3:00 and then had back to back classes from 4-10. These were the days I treated myself to Chipotle.
Now I simply have a restaurants line in my budget that I use however I want. I found a balance of what I feel comfortable with after a few months of budget, and you will find that balance as well.
2. Find ways to lower your necessary expenses.
Of course there are things that you just can't cut from your budget, housing, groceries, utilities, etc. These are necessary expenses and they are going to be a part of your budget, but you should find ways to lower them.
For example, I moved back home with my parents after graduating to cut a major expense when I really didn't have money to afford moving out. Another great way to lower your expenses is to pay off your debt. Of course this is going to take time, but ultimately it will get rid of a necessary expense in your budget once it is gone. You can use this free awesome tool that helps you calculate your debt payoff date to help motivate you.
Another way to lower your expenses and pay off your debt faster is to refinance your student loans for a lower interest rate. I refinanced mine with Earnest to get a 2% lower rate and you can too, and get $200 when you refinance with my referral link!
The best part about lowering the necessary expenses you have is that these expenses are typically the higher ones. For example, if you can lower or eliminate your housing expenses, it's going to make your money go so much further for you.
3. Tweak your budget every month.
After you complete a month on your budget you need to reflect on how that month went. Did you feel restricted? What made you feel restricted? What brought you joy this month?
By reflecting on your budget it will allow you to spend money where you want to spend it. For example, going out with my friends for happy hour on Fridays is something that I enjoy a lot. I plan for it and make sure it is in my budget every month.
Something that I don't enjoy as much is going out for lunch and dinner during the week. For one thing, I don't have time for it, so I don't budget for it.
Find the things you love and include them in your budget. A budget is meant to give you permission to spend, but spend on the things you value. When we waste money on the things that don't bring us joy, we are simply throwing money away. How do you budget for your best life? 
Tags In
Diana Farmen
I'm Diana, a 20-something teacher with a passion to help millenials reach their financial goals by saving money, making money, paying off debt, and building wealth.