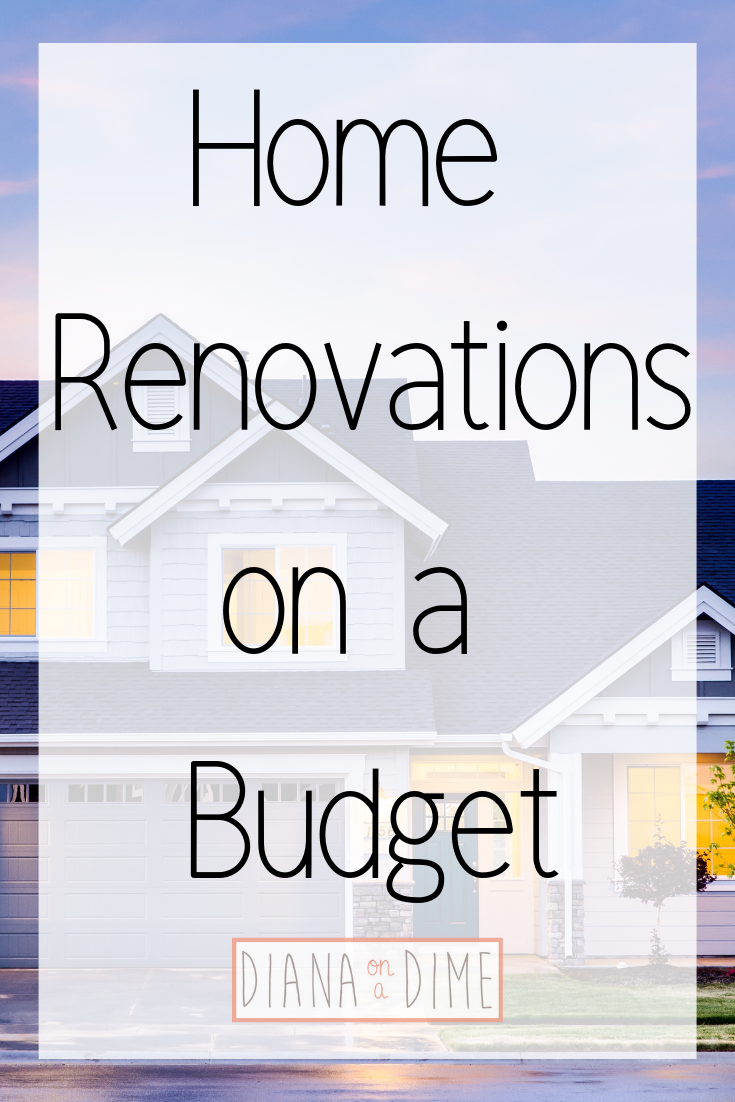 Home Renovations on a Budget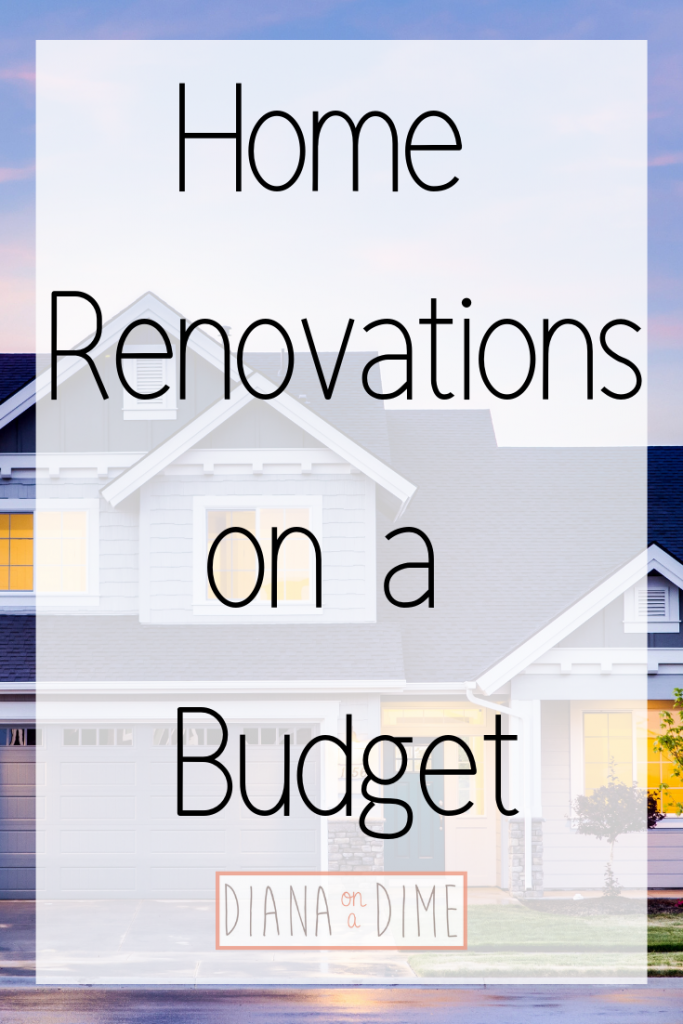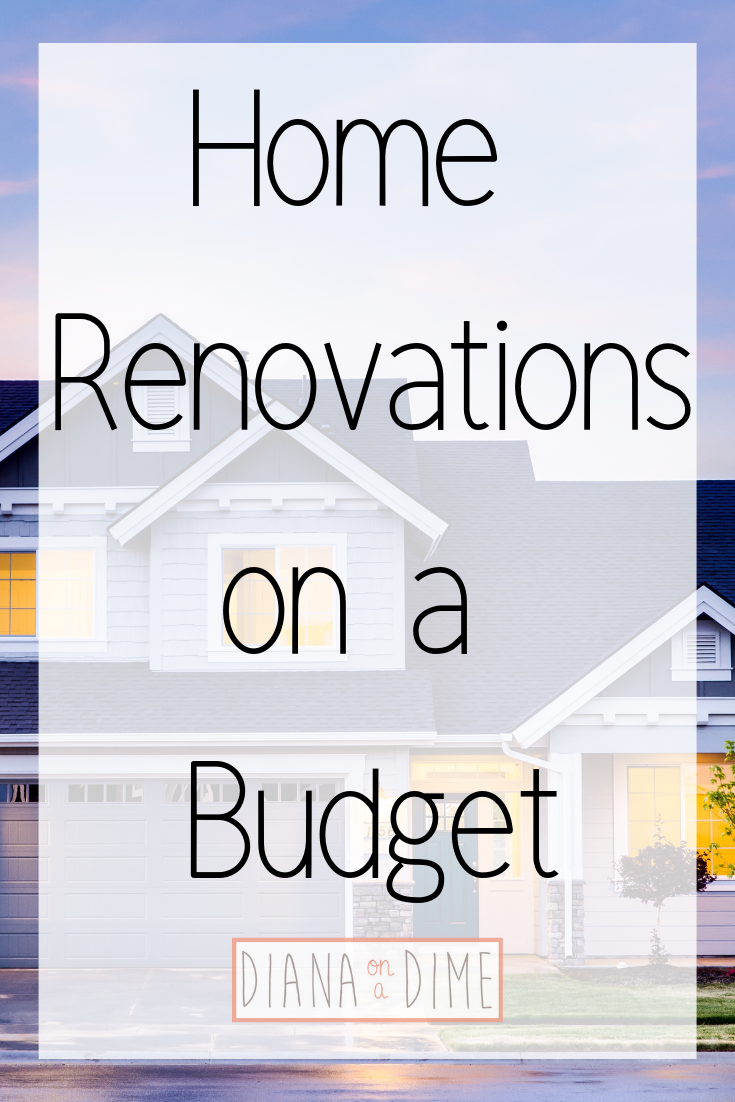 This post may contain affiliate links. Check out my Disclosure Policy for more information.
Whenever people move they always want to make updates to their new homes, whether it is a new home, or a new rented apartment. It always is fun to make a space your own and add your touches to it.
This can be very expensive to do though. It is especially expensive if you are getting new furniture for your home. Each of those little projects really adds up and can leave you with a massive bill. But, that doesn't have to be the case.
You don't need to spend a ton of money to do these things and you certainly don't need to go into debt to do these updates. Sometimes you need to get creative and think outside the box to make these ideas a reality, but they can be done on a budget.
Now, you may be wondering how I am writing a piece on home renovations when I live at home with my parents currently. I figured that may be a bit confusing. My boyfriend recently bought a fixer up and we have been fixing it up since day 1. Through this process, we both have picked up some great tips to save some money in the end and not to use debt in the process.
1. Look to garage sales and family furniture when doing a renovation.
It is amazing what people are giving away. Sometimes you can find the exact piece you are looking for from family, neighbors, or garage sales. If you get really lucky at a garage sale and they have a few pieces you are interested in, they will usually give them to you for cheaper.
When my sister and I were in college we needed to furnish our 2 bedroom apartment. We managed to furnish the whole thing for about $1,000. That included two bedroom sets, two desks, a couch, coffee table, and dining room table with chairs.
2. When doing renovations, paint everything yourself.
Painting isn't always the most fun activity, especially when you have a lot to paint. However, hiring someone to come paint for you, can be incredible expensive. If you can get some friends to help you, order some pizza and drinks and you'll have the place painted in no time.
By painting the place yourself, you will save so much money just in this one area. If you are going to be painting by yourself, I suggest you separate the areas and complete them one day at a time. This way you won't get burnt out of painting, but will be more excited to see the spaces transform. It's amazing just what paint can do to a space!
3. YouTube will be your best friend when doing renovations.
It is amazing what tutorials you can find on YouTube and I highly recommend you trying to do a lot of renovations on your own, if you feel comfortable. My boyfriend replaced a sink faucet and 2 toilets in his house just from looking up some tutorials. This alone saved him $300 in labor because they were asking for about $150 just to install one toilet.
Of course, if you watch the tutorials and you just don't feel comfortable with doing it, then find someone that can do it for you. Sometimes, it's worth it to get it done correctly.
4. Cash flow everything.
When you cash flow a renovation, it will take longer to complete. However, not having the burden of the debt months later will make it so much nicer to live in. When doing renovations, I would make a list of everything you would like to do and then make a list of the practical order to complete them. For example, it is easier to paint before you redo any flooring, that way if you spill paint, it doesn't matter.
After you have this list made, you need to decide what you can do on your own with the money you currently have set aside for this and what needs to be cash flowed still. This will allow you to price out projects and add it into your budget. If you need help creating a budget, I have a template for you to use!
By cash flowing renovations it will take longer and you will be living in a work in progress for a bit, but you won't have a bill every single month or interest.
The biggest part of making renovations is to keep in mind how much everything is going to cost, buy quality materials, and find ways to save money where you can. Don't be concerned about working in a constant state of renovations, it will be worth it in the end not to have any lingering debt. How have you made home renovations on a budget?
Tags In
Diana Farmen
I'm Diana, a 20-something teacher with a passion to help millenials reach their financial goals by saving money, making money, paying off debt, and building wealth.