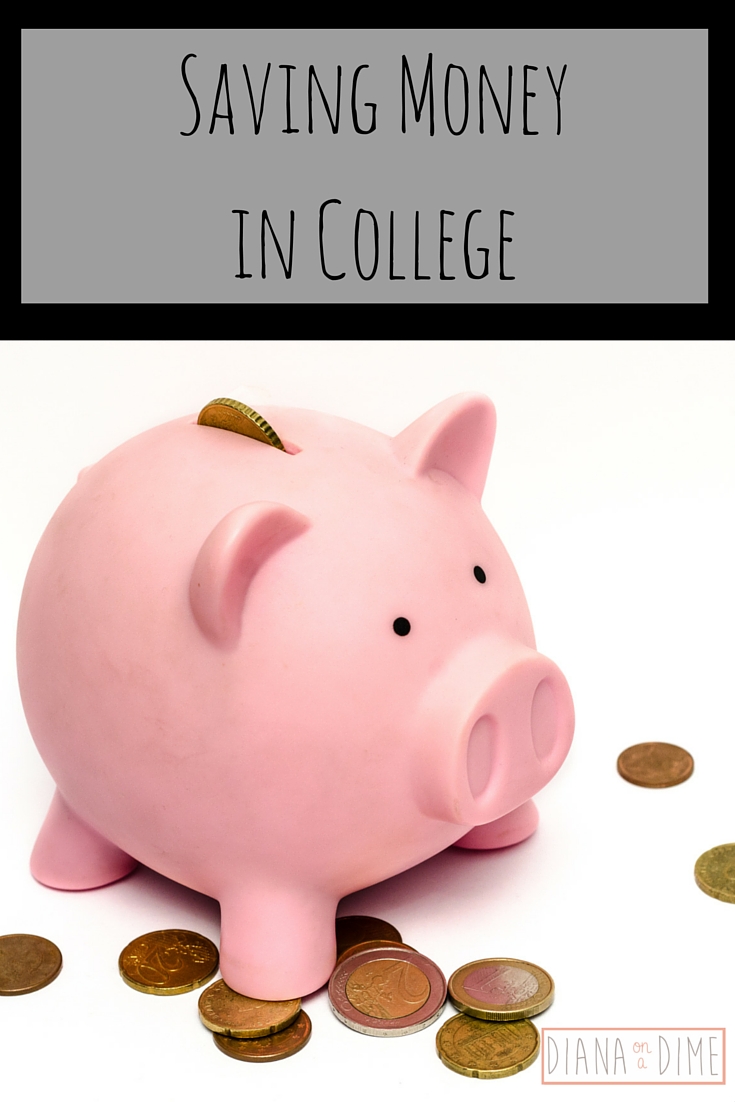 Saving Money in College
I was pretty carefree with my money my freshman year of college. I didn't think about my student loans, didn't get a job, and just kept pulling money from my savings account. Not the smartest moves on my part, but you live and you learn, right? 6 years later, 2 degrees, and about $200k in student loans, I definitely wish I did a few things differently back then. Don't make the same mistakes I did, think about your financial future before you even step on campus.

Saving Money Before College
Carefully fill out the FAFSA form. Make sure you correctly fill out the FAFSA form, if you have any questions, I strongly recommend getting advice through your high school or college. Filling out this form wrong can result in you getting much less financial aid.
Apply to scholarships. Apply to every scholarship you can find, and then apply to more. There is SO much unused scholarship money out there, it's crazy! Look for local scholarships where the pool of people will be much smaller, but also apply to the larger national ones as well.
Check in with the scholarship committees. This is one I never thought to do until I was in graduate school and it paid off incredibly. I went into the scholarship office every two weeks to check in until I finally got an answer. That poor woman knew me by first and last name, but it paid off because she had a face to a name and knew I really needed the scholarship.
Ask for more financial aid. As soon as you get your financial aid package, call the financial aid office. Typically your financial aid package will arrive sometime in the summer before you head to school, call them immediately when it arrives. I learned this trick after my freshman year and was able to get more financial aid for my sophomore year. The schools send out financial aid packages and then a lot of students don't come to the school. This makes more money available and they give it out on the first come basis.
Saving Money in College
Price compare for textbooks. Look everywhere for your textbooks before immediately buying them at the bookstore. Yes, the bookstore is convenient and you will know that it's the correct book, but it's also usually a lot more money! I usually found the best deals on Amazon for buying and selling my textbooks all throughout undergrad and grad school.
Sign up for student deals and discounts. There are so many deals and discounts out there only for college students, sign up for them! My all time favorite one was definitely Amazon Prime Student, which also made buying and selling my textbooks so much easier. I could easily procrastinate buying my textbooks and still get them in two days, FREE 🙂
Work, Work, Work, Work, Work, Work. I just had to reference the Rhianna lyrics here, get out there and WORK! There were so many job opportunities presented to me, especially if you have work study as part of your financial aid package. Most universities will even pay you to be a note taker for the classes you are already taking notes for. You're basically being paid to be a good student! It really is a win win for you.
These were some of the things I learned throughout my college experience and learning how to manage my money. It's hard managing your money in college and trying to plan for your financial future with potentially so much debt. I wish I had known these things when I was a senior in high school so I could plan better for my future after college and have saved a lot more. Like I said, you live and you learn, right? What tips and tricks did you learn about saving money throughout your college journey?
Diana Farmen
I'm Diana, a 20-something teacher with a passion to help millenials reach their financial goals by saving money, making money, paying off debt, and building wealth.