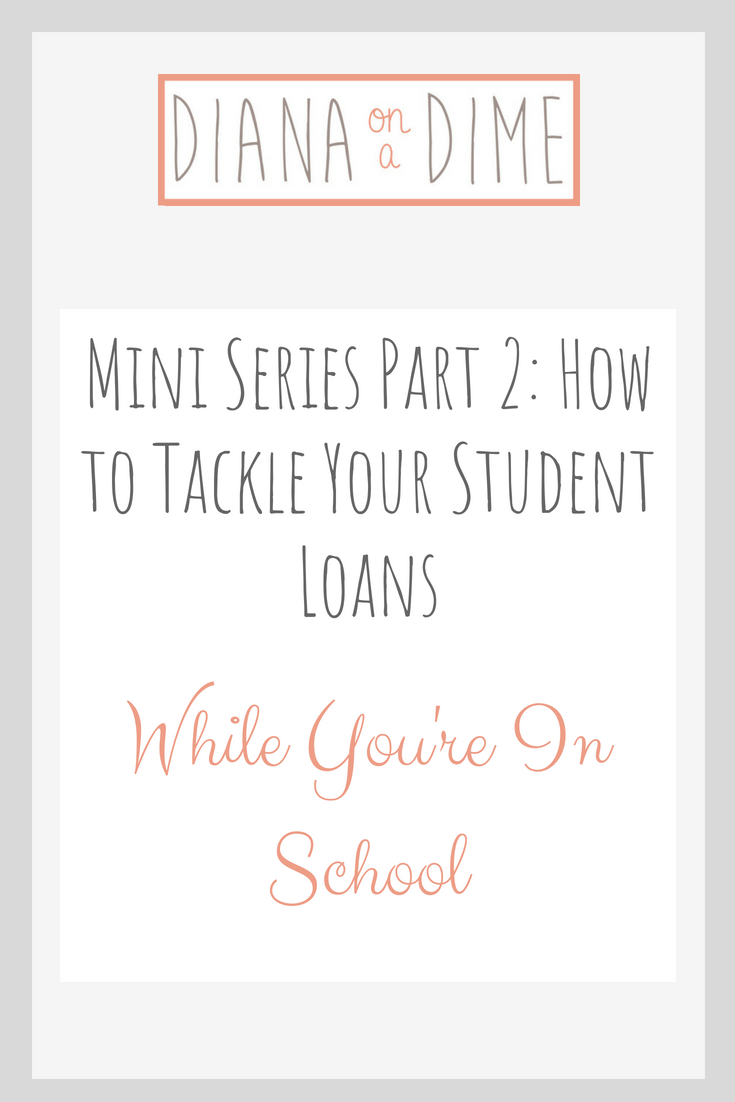 Mini Series Part 2: How to Tackle Your Student Loans
This post may contain affiliate links. Check out my Disclosure Policy for more information.
In this four part mini series you will find all the tips to tackle your student loans regardless of where you are in the process. Student loans affect almost everyone now, which is a very sad reality. From the time a person graduates high school, it's usually an issue in their life. So, I'm starting this mini series with tips for before you go to college and ending it with tips for after you graduate and have entered repayment.
Mini Series Part 1: Before You Go to College
Mini Series Part 3: Before You Graduate
Mini Series Part 4: After You Graduate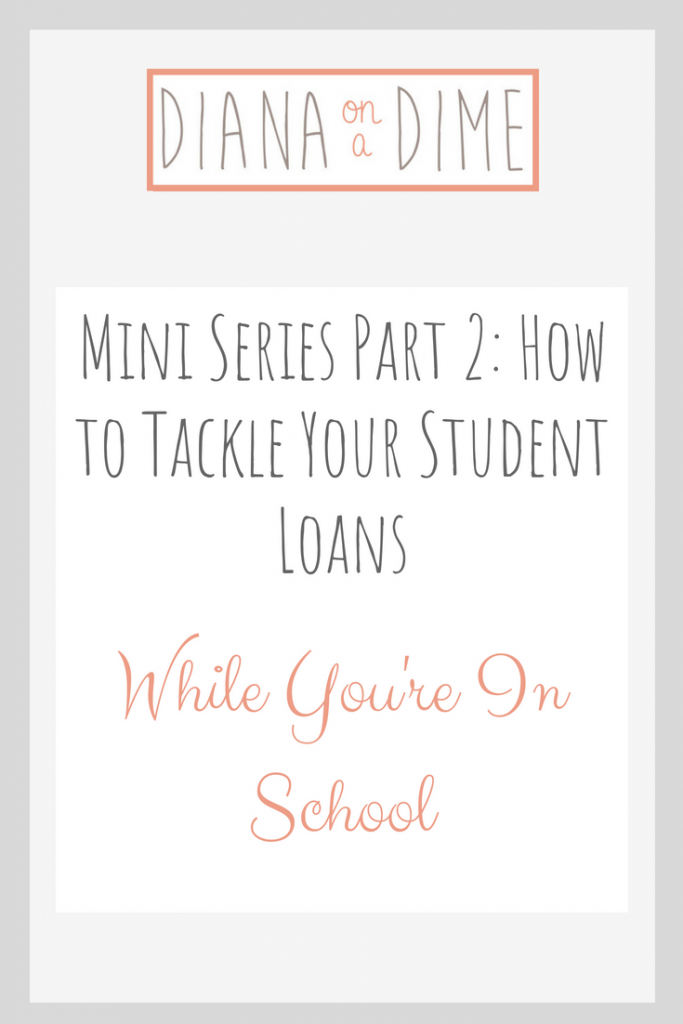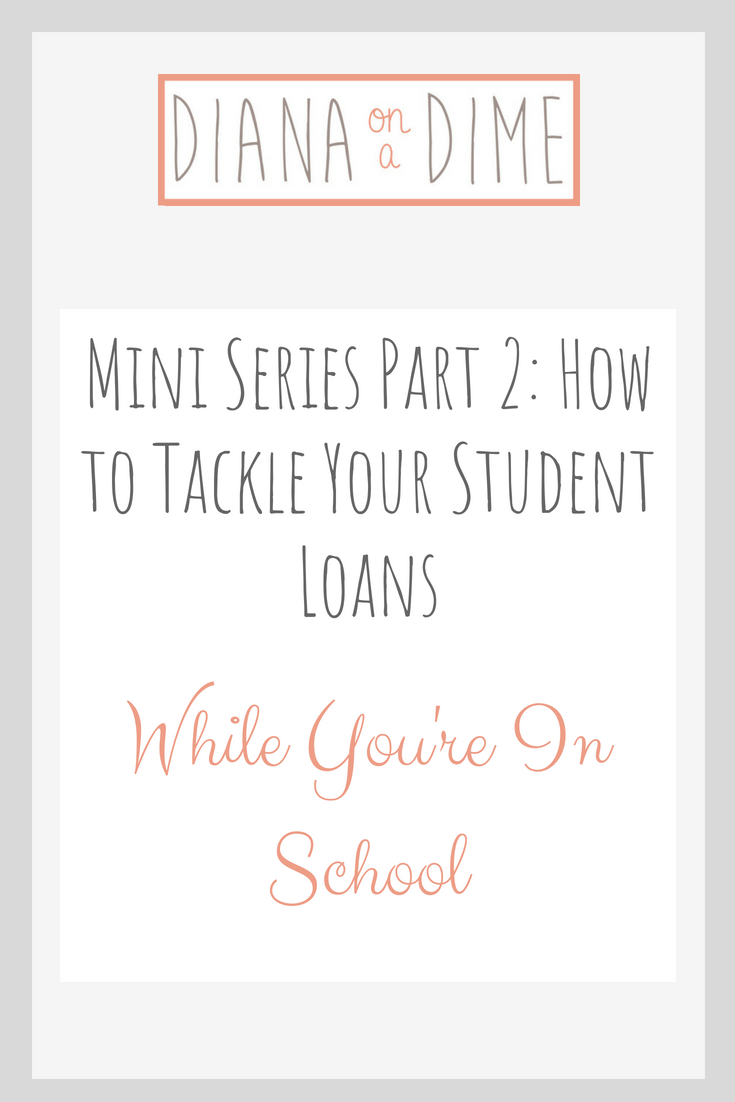 When I was in undergrad I didn't even think about my student loans. I pretended they didn't exist and didn't think about just how much I was digging myself into debt. It was a horrible mistake and I regret it immensely. I let my parents handle my loan stuff and just worked hard at school, not thinking about how I was able to go to such an incredible university. So, take some advice from me and don't do what I did while you're in school.
1. Get a job, or jobs!
I had SO much down time in college, especially my freshman year when I didn't work. I averaged 15-18 credits every semester while also doing hours at local elementary schools averaging 30 hours each week. I usually had time for a job. When I was in a semester that required hours at a school, I was able to work on the weekends, but it was definitely a lot harder than when I wasn't doing those hours. My last semester senior year I was able to take 15 credits while working anywhere from 20-30 hours each week, and I was able to enjoy my last semester of undergrad. It's possible, you just need to manage your time. In the long run, it greatly helps with your loans and I wish I started paying mine off while I was in undergrad, instead of grad school.
2. Make payments in school toward the principal
I started making loan payments when I was in grad school and I wish I had started in undergrad. I didn't make any crazy payments, I was only making about $1,100 each month, but I could usually put a couple hundred towards my loans. Any little bit you can put towards your loans really helps. The little amounts really add up after some time. If you can make payments towards your loan, make sure you are putting it towards the principal. This makes your debt accumulate less interest in the long run, allowing you to save more money. Of course, if you can make payments towards the principal and the interest, do it.
3. Check your loans
I never checked my loans ever in undergrad. I ignored them, like I said earlier. I had no idea how much interest was accumulating, until I checked them when I was in grad school and I became serious about my debt. Seeing how much interest was accumulating was enough motivation for me to get serious about paying off my debt. I realized I was just losing more and more money by not paying attention to them. It's hard to really understand how much interest is accumulating, but there are ways to easily see it. I use undebt.it to help me plan my loan repayment. Once you put in all of your loans it shows you how much interest is accumulating each day. This was shocking for me! I couldn't believe how much interest was being added each day to my debt, this is what really motivated me to get serious about paying off my student loans.
4.Keep looking for scholarships
Every year you should be looking into scholarships and applying to them. Some schools offers scholarships only for sophomores or upperclassmen. These are perfect to apply to because a lot of people don't know about them or don't want to be bothered applying to them. I definitely regret not looking for scholarships while I was an undergrad.
I made the huge mistake of ignoring my debt until I was in grad school. If I could go back in time, I would definitely think about my debt and use these tips to make my burden a little less now. How were you able to tackle your student loans while you were in school?
Tags In
Diana Farmen
I'm Diana, a 20-something teacher with a passion to help millenials reach their financial goals by saving money, making money, paying off debt, and building wealth.