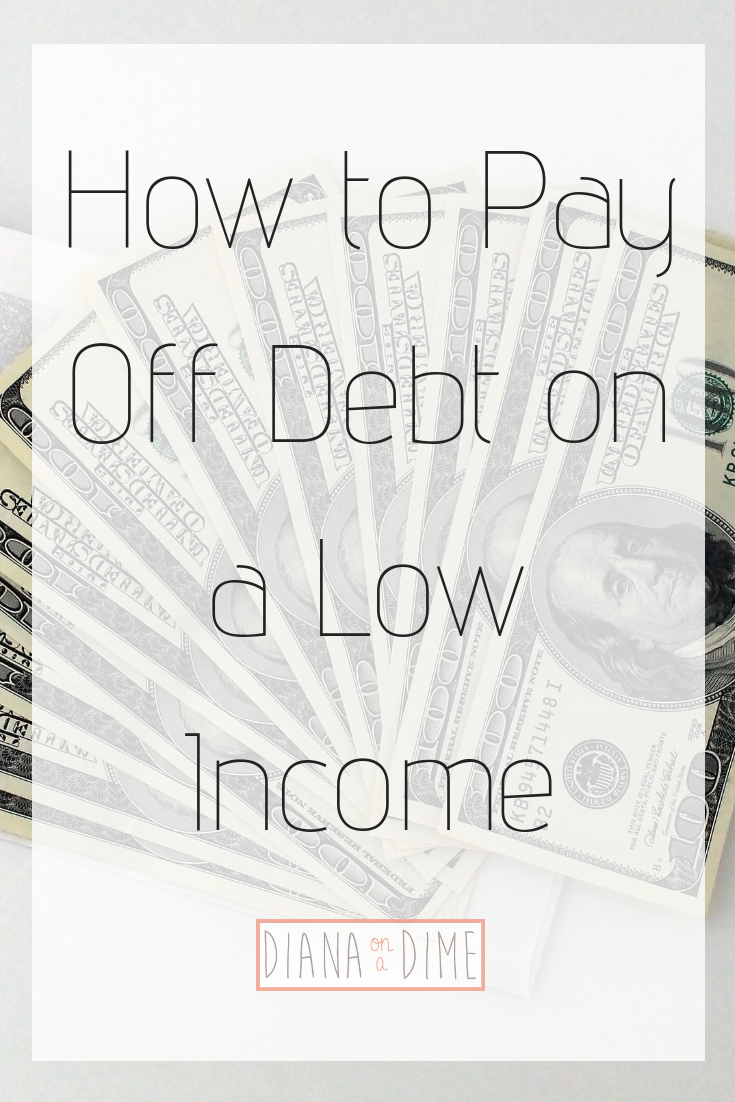 How to Pay Off Debt on a Low Income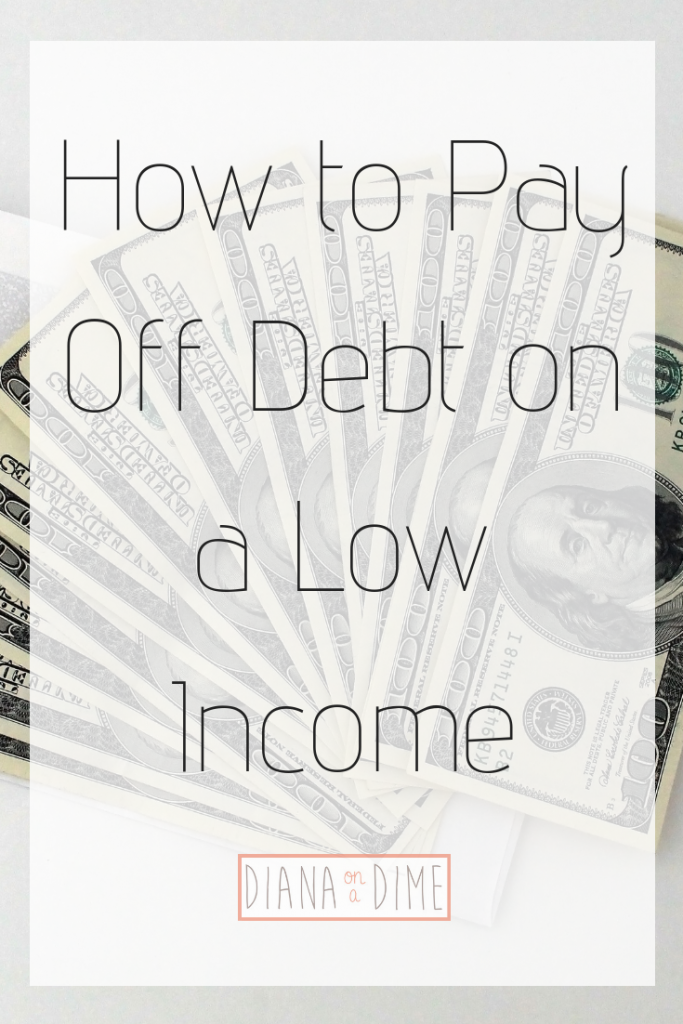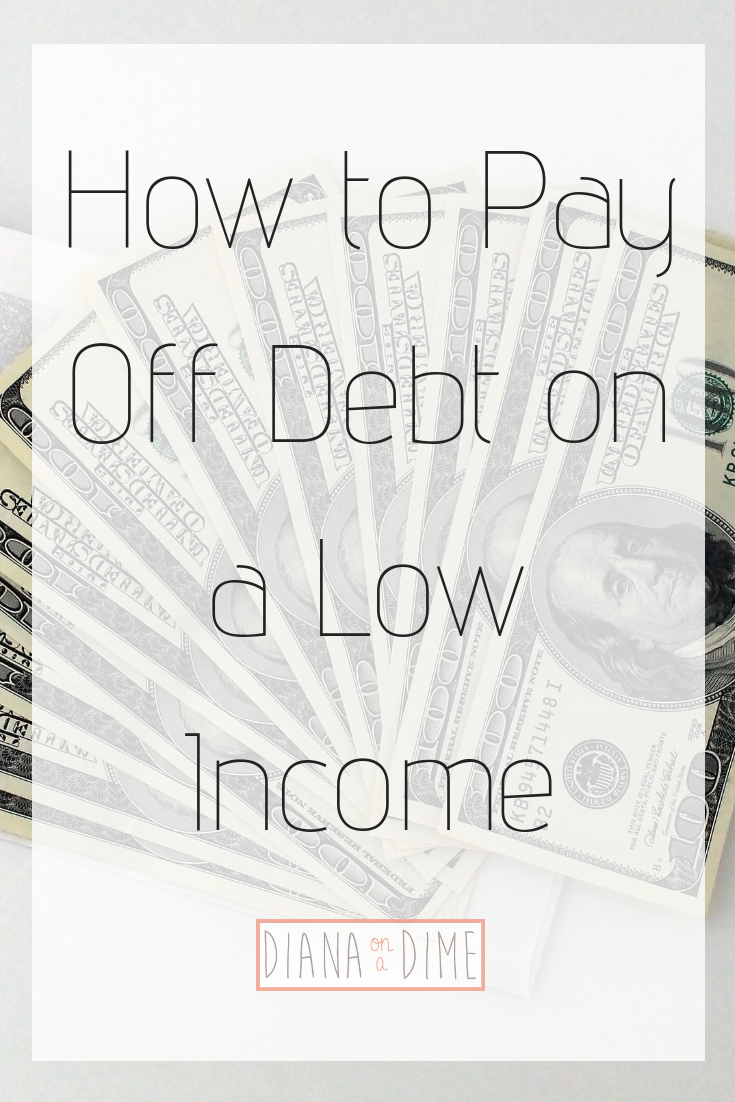 This post may contain affiliate links. Check out my Disclosure Policy for more information.
When you search the internet for debt pay off motivation, it can be a wonderful motivator or it can quickly turn into wasted time filled with, "I'll never be able to do that." This was definitely me when I first started my debt free journey in 2015 with $201k in student loan debt and living on a teacher's salary.
At first, I had plans to get my first apartment after college and find a teaching job in the area. That dream was quickly shut down when I had the harsh reality that my teaching income wouldn't be able to support my $2,000/month minimum student loan payment and living. I figured I'd never pay that off early and just make that payment for the rest of my life basically.
That's when I started getting really angry about my debt and realized that I'd never be able to do anything with that large of a monthly payment. I knew I needed to create some sort of plan to get out of debt and I'm sharing with you my exact steps that I took when it seemed impossible to pay off my debt on my low income.
Step #1: Create a budget.
This is crucial if you haven't done this already. When I made my budget, I realized that my low income couldn't support my loan payments and the cost of living in New Jersey. If I hadn't done this, I most likely would have moved into an apartment, I couldn't afford, because that's what the plan was. Go to college, get a teaching job and get my first apartment.
By creating my budget, I quickly realized my expenses would be way more than my teaching income. This made me tweak my entire plan and led me to complete step #2. You can get my budgeting template here!
Step #2: Cut your expenses.
Once you have your budget, you need to cut any expenses that you can quickly and easily. I recommend doing anything that won't change your lifestyle first. The reason I say this is because you want to create new habits and if you try to cut everything at once, you're going to hate this process. Once you have cut the easy expenses, start trimming down what's left slowly. Cut your grocery budget a little bit at a time and see how low you can go. Little changes you make slowly will add up.
The quickest and sometimes easiest way to cut expenses is to find ways to cut down your spending in necessary categories. For example, rent in New Jersey is outrageous, so I moved back home with my parents. This was a quick way to cut a large expense from my budget. Yes, as a 20-something I'd love to be living in my own place, but that just wasn't an option for me when I had so much student loan debt and a low income. Especially since I was a 10 month employee, so I'd have no income from my teaching job in the summer months.
This obviously isn't an option for everyone, but my point is to find ways to cut those expenses that you need to make. Maybe get a roommate, downsize, or move to an area with a lower cost of living. These kinds of cuts will make major impact on your budget each month.
Step #3: Create a debt payoff plan.
There are plenty of ways to create a debt payoff plan, you can use a spreadsheet and create it yourself, or you can use a website, like undebt.it to create a plan for you. I personally used undebt.it because it does the work for me and I'm all about saving time. This website allows you to input all of your debt information and has you input any additional payments you can make. This allows you to see how much an extra payment can impact your debt pay off date and interest saved.
You need to decide what pay off plan you're going to go with. The 2 most popular are the debt snowball and debt avalanche, but there is also one other one that I am currently using. The important part of any plan is that you are focusing on one account at a time while paying minimums on the other. If you have a lower income, I suggest you use the plan that I am currently using to free up money faster.
This step is what really motivated me to get serious about my debt pay off. When I saw how much time and money I was wasting to interest, if I didn't make extra payments, I knew I needed to get this gone ASAP. This motivated me to keep cutting my expenses and to do step #4.
Step #4: Add side job(s) and earn cash back on required expenses.
When you have a lower income from your day job, it can feel like you'll never pay off your debt. There just isn't enough money left over at the end of the month, even when you cut your expenses as low as you can. By adding a side job or jobs, you can increase your income and allow that entire income to go straight to your debt. Side jobs have been a major help in me being able to pay off $105k in 3 years on my teacher salary. My salary from teaching hasn't increased since 2016, but my side job income can increase easily if I choose to work more. Depending on how much I have going on with school, I work more or less.
I also use different apps for cash back on my groceries and toiletries. My favorite is Ibotta, this app allows you to take a picture of your receipt and earn cash back on the purchases that qualify. Using my link gets you $10 when you scan your first receipt!
Step #5: Sell everything.
I was shocked by how much stuff I had sitting around my house that I wasn't using. I've held garage sales, sold on Poshmark, sold my textbooks on SellBackYourBook, and dabbled with Facebook Marketplace. All the money made can go to your debt payoff and it feels great to get rid of things you aren't using anymore.
Remember: As long as you aren't adding any new debt, you're still moving forward.
Debt payoff is hard, there is no doubt about that. When you are inching forward slowly, it can seem like you're never going to get out of debt. As long as you don't add new debt, you are still moving forward though. That's what is important to remember, if you aren't adding any new debt, it is still moving forward. I put together all of my tips and tricks to mastering your finances as a twenty something into an ebook! How have you paid off debt on a low income?
Tags In
Diana Farmen
I'm Diana, a 20-something teacher with a passion to help millenials reach their financial goals by saving money, making money, paying off debt, and building wealth.