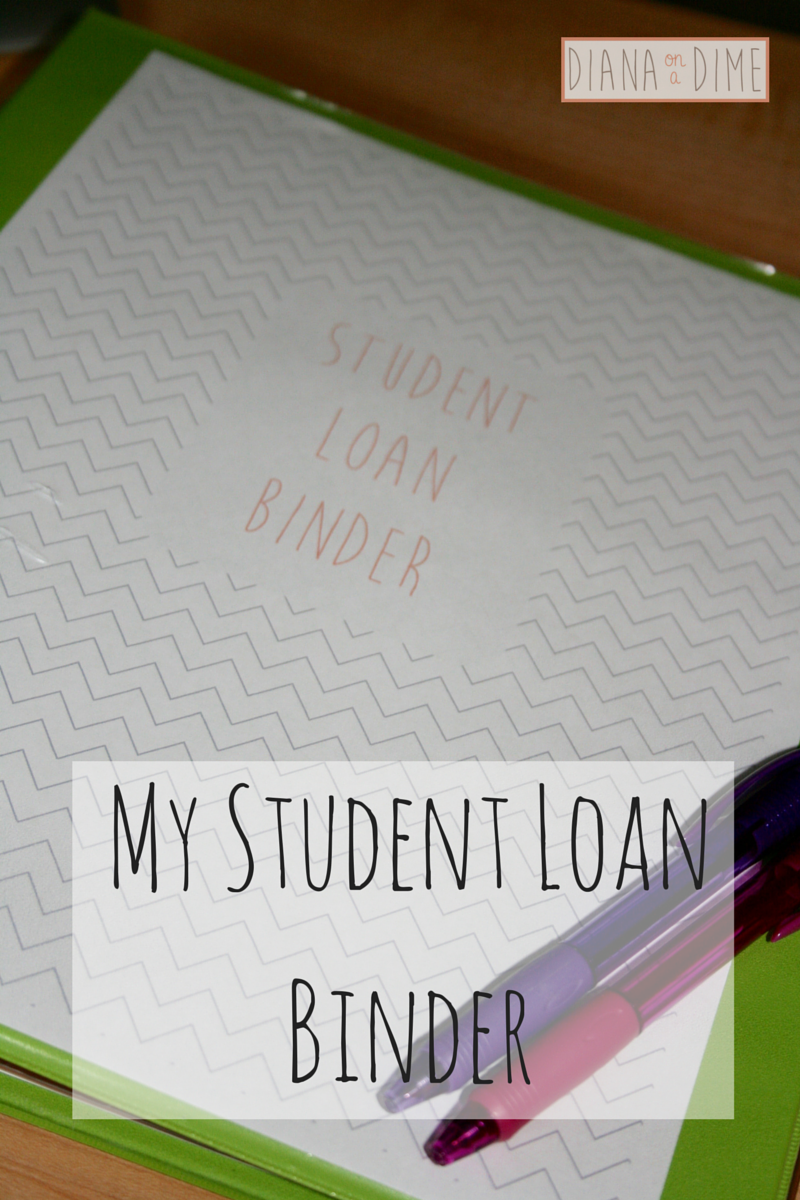 My Student Loan Binder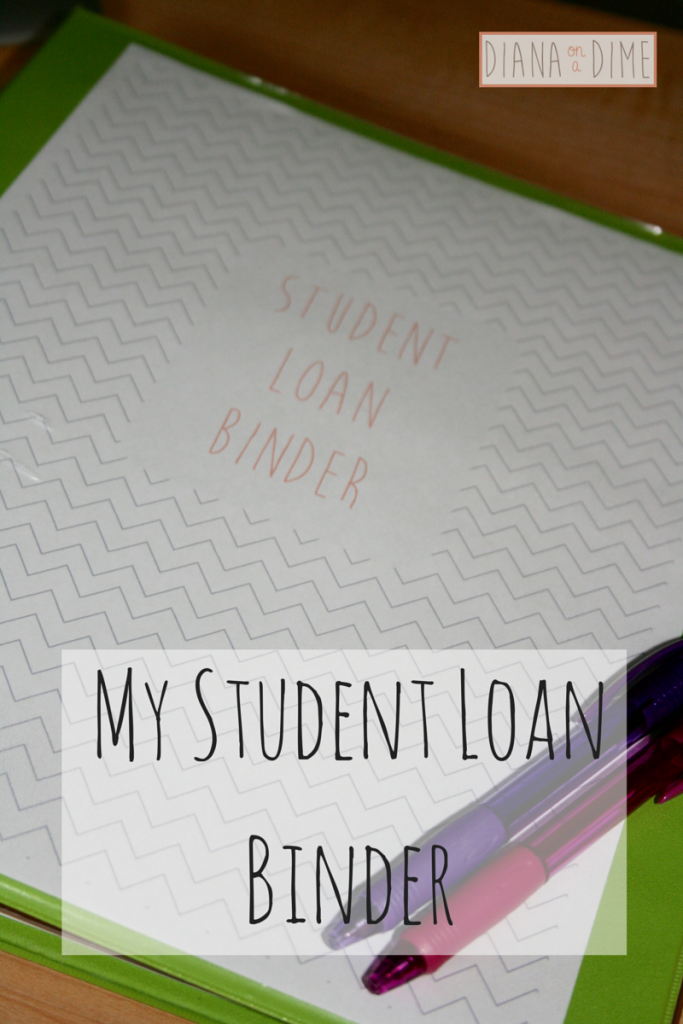 This post may contain affiliate links. Check out my Disclosure Policy for more information. 
UPDATE: I have made all my student loan binder sheets available for you to download to make your very own student loan binder!
Recently I posted about some tips for making a debt payoff plan, one of my tips was to get organized. I organize all of my loan information in my student loan binder. I'm a binder girl, I just really like how easy it is to find everything I need in a binder. And it keeps things nicely organized. By having a binder just for student loans, it reminds me just how big a part of my life they are currently. I'm excited for the day when I wont have to have a student loan binder, but for the time being, it helps me stay organized and tackle this massive amount of debt.
When I first decided that I needed a student loan binder, I wanted to make sure it was pretty. That sounds kind of ridiculous as I type it, but student loans can be pretty depressing, why not make it a little more exciting! That made me pick lime green for my binder, it's just such a nice pop of color to brighten my mood when I sit down to track my debt. And, I happened to find it while I was in the process of moving home (hah! Free baby 🙂 ). And of course I had to make a nice cover sheet for my binder, another way to brighten my mood.




Now, onto the inside of this bad boy. I broke my student loan binder into 4 sections: Debt, Private Loans, Federal Loans, and TEACH Grant. Debt is where I keep my payoff plan and a student loan payoff page that allows me to see the "big picture" of my student loan debt. This has all my loans on the page with how much I paid that particular month, the balance remaining at the end of the 6 months, and total payment for each month. This section is where I can see how I'm doing in my payoff plan, and how much more I have to go. The following 3 sections are places to keep things organized for my specific private and federal loans, and my TEACH grant that I have. I keep a log for each individual loan that helps me see how much I paid each month on that particular loan. For my TEACH grant, I don't keep a log for each individual grant because I don't need to pay these back, assuming I meet all the requirements in the next 8 years.
A binder system for organization is what works for me, the most important thing is to make sure your system works for you. Find a system that works and stick with it! I find it so motivating to input all the numbers and see how much I have paid off. I try really hard not to look at what I have left because it makes this payoff seem impossible, by focusing on how much I have already done, it motivates me so much more. I also use another tool online to help keep myself accountable and that my binder is up to date. How do you organize and keep track of your student loans and other debts?
Tags In
Diana Farmen
I'm Diana, a 20-something teacher with a passion to help millenials reach their financial goals by saving money, making money, paying off debt, and building wealth.