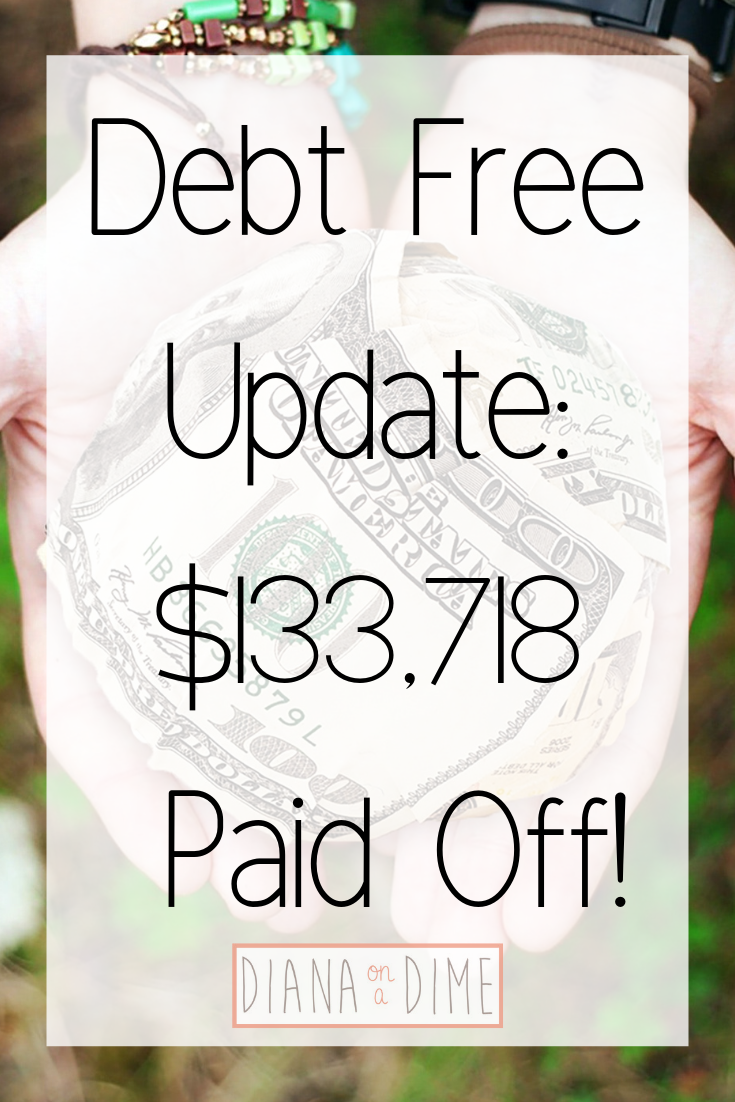 Debt Free Update: $133,718 Student Loans Paid Off!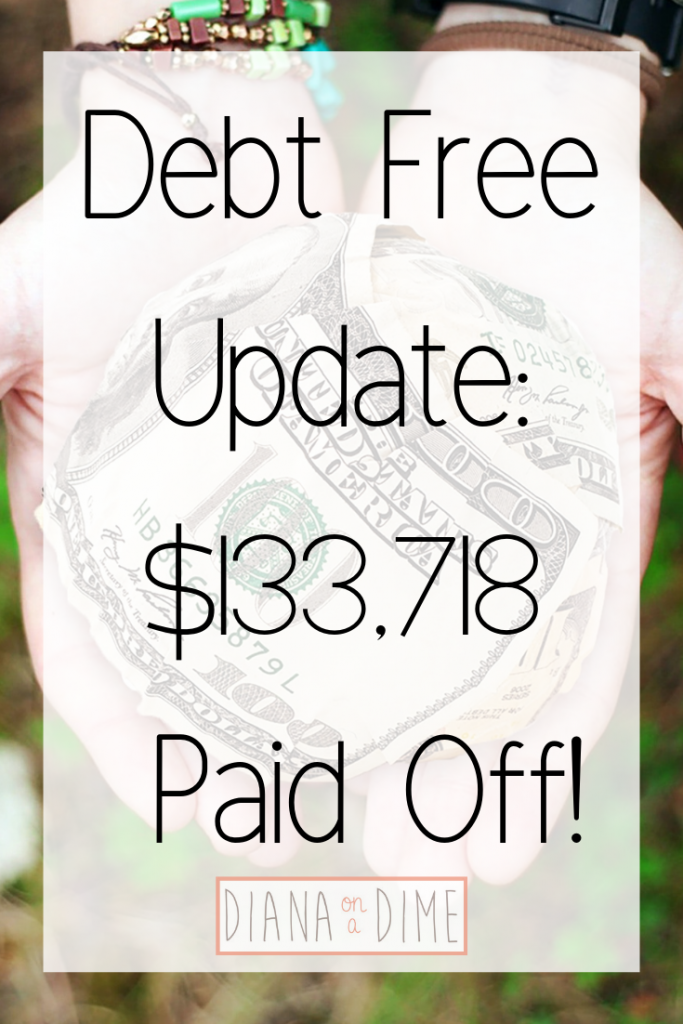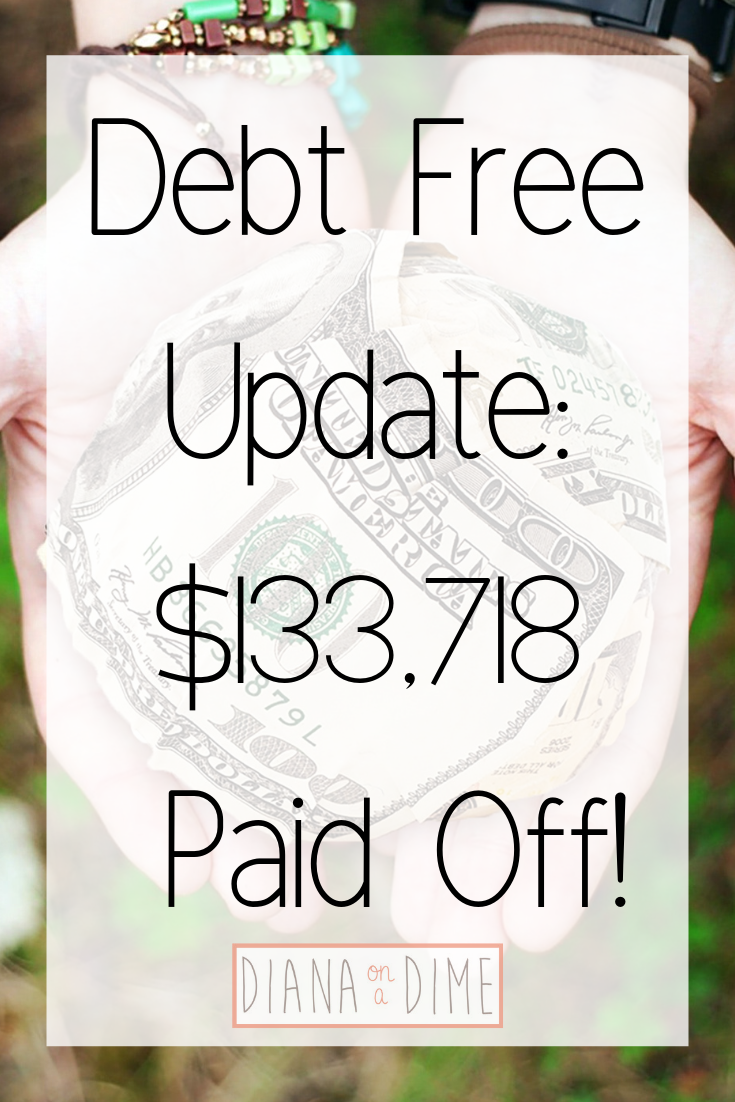 This post may contain affiliate links. Check out my Disclosure Policy for more information.
I'm super proud of this number. Honestly, it still surprises me when I see it and think about only having $67k in student loans now. And yes, I use the word only before that because this feels like pennies in comparison to where I was.
It truly amazes me how much more in control I am of my life now that I have paid off a significant amount of my debt.
My student loans defined me when I first graduated. They dictated my life. They decided my fate, not me. I had no choice but to do the things I did after college.
When your minimum payments are $2,000/month and you're a first year teacher, you have no choice but to do what gets that paid every month and still allows you to eat.
It's why I moved back to my parent's house. I needed the low cost of living expenses in a high cost of living area. My salary was way higher than it would have been in other parts of the country as a teacher. I took advantage of it.
Between the higher salary and working so many side hustles, it's the only way I got to where I am now. Well, that and really intentional spending and money management, of course.
What I'm doing now to pay off my student loans
Right now, I'm focusing on paying off my private student loans. I refinanced them in September 2018 from a 7% interest rate down to 4.97%. This has saved me so much money in interest and I highly recommend refinancing with Earnest, if it's right for you! Read my post all about deciding to refinance here.
Refinancing isn't for everyone, but when used to lower your interest rate, it can really help you pay off your debt fast. I personally refinanced $45k and am now down to just under $15k. If you're interested in refinancing, you can use my referral link to get $200 when you refinance!
With having so much debt, you really need to do what works for you on this journey. It's hard, but you can do it and you can change your life for the better. I've experienced major life changes for the better and I still have $67k left!
What I plan to do
I often imagine how much more my life will improve once I have no debt. The opportunities that I will open up to myself are endless at that point.
It can be done and it will be done. Even during the summer, when I don't get my salary from my old school.
I'm teaching summer school and VIPKID during the summer to bring in some income. I also have my summer sinking fund to pull from and my leftover money from June.
Yes, my debt payments will decrease this summer. I don't plan to make any extra debt payments in July. Whatever I have left at the end of August will be sent to debt.
I am a planner by nature, I can't help it. I'd rather be over prepared than under. So, that's why I'm not risking it and waiting until I am paid from my new school to send any extra money to my student loans.
This is definitely hard for me. I stay motivated by seeing my debt total go down. It will still decrease because my minimum payment on my private loans is $865 and it doesn't accrue anywhere close to that amount every month.
But, I won't be making any crazy progress this summer. Again, it's okay because I know I will get back on track in the fall. I just need to weather this storm.
Handling six figure non mortgage debt on a single income is a different kind of journey. If that's you, send me an email! I want to connect with more people who have been or want to be on a similar journey to mine.
How much debt did you start with?
Tags In
Diana Farmen
I'm Diana, a 20-something teacher with a passion to help millenials reach their financial goals by saving money, making money, paying off debt, and building wealth.