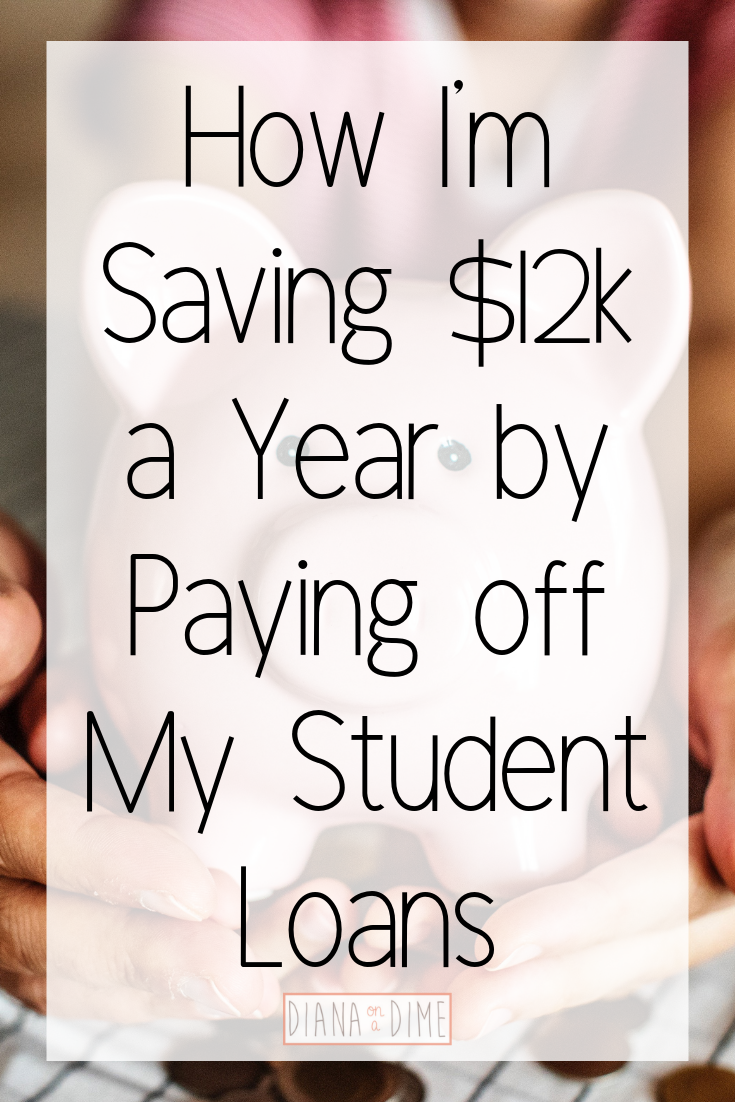 Paying Off My Student Loans Is Saving Me $12k A Year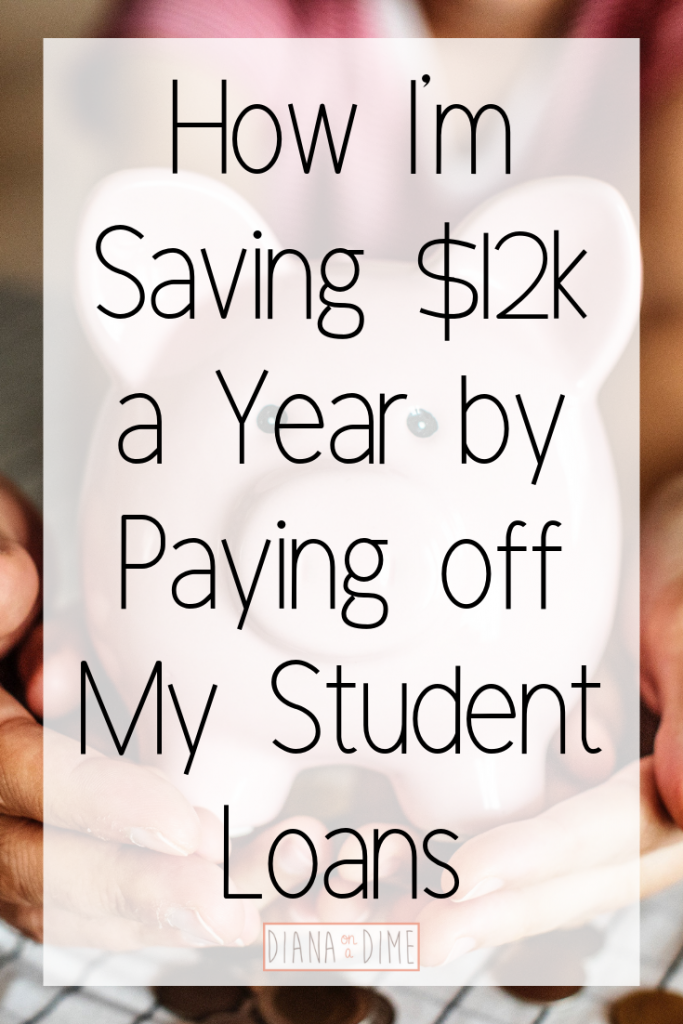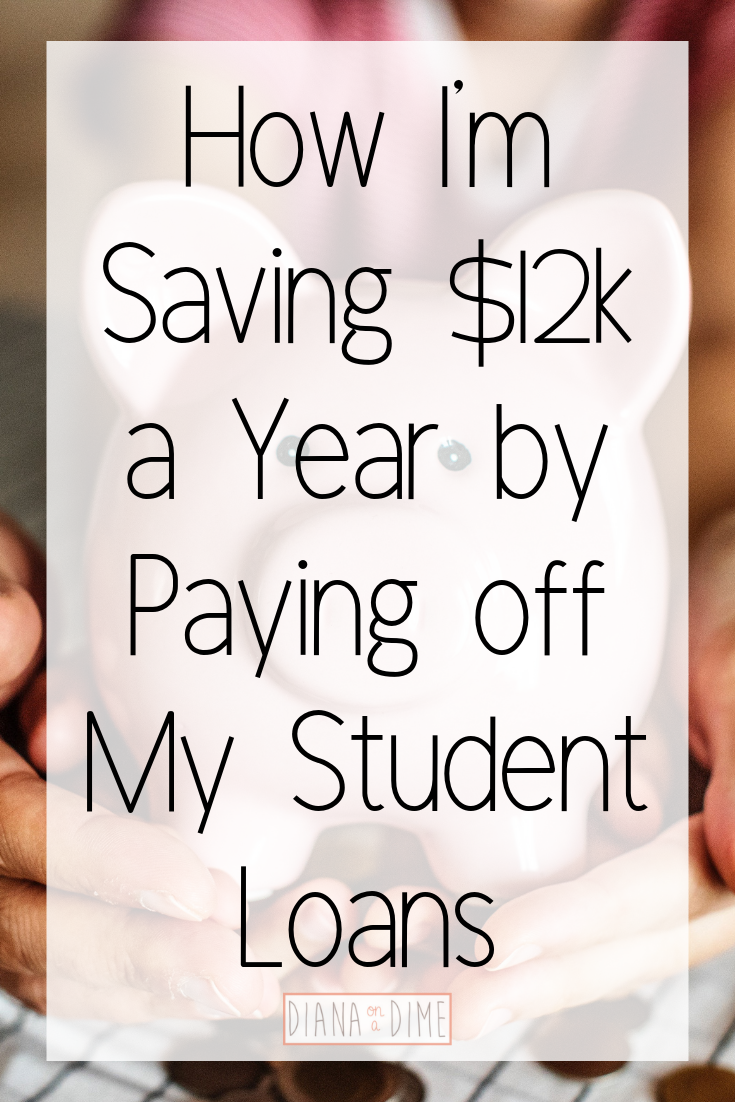 This post may contain affiliate links. Check out my Disclosure Policy for more information.
Everyone considers student loans to be a good debt. And for some people, it absolutely is a great way to get the career you love. But, for others, it may not be the best move.
I know for myself, I didn't even know what student loans were when I was signing the checks for 5 figures of student loans. Naively, I didn't even know how they worked and I definitely didn't know what interest was.
Personally, I was in the fortunate position of never having any other debt than student loans. Unfortunately, this meant that I truly had no idea how debt worked.
I signed myself up for $201k in student loan debt and had absolutely no idea that it meant I'd pay SO much more in interest. And I had no idea that it would completely dictate my life post grad. But, that's a whole other topic.
Student loans are crazy because they allow young adults to take out mortgage sized debt with high interest rates and little to no education. I was taking out loans for 5 figures, totaling $201k, some with 8% interest, and no education on financial literacy.
This was my fault completely, I take ownership of it. But, I think this is a serious issue. One that needs to be changed ASAP for the future young people in our country.
And now that we're in this situation, what can we do for all of us drowning in debt. I'm not saying loan forgiveness is the answer, like it has been thrown around lately in the news. It absolutely is not the answer.
We took out the debt, we should absolutely be required to pay it back. But, we can do something to change our situations right now.
I graduated grad school in August 2015 with $201k in student loans, mostly from undergrad. Never once did I expect some program to bail me out. I've absolutely worked my butt off to pay off $133k in student loans since graduation.
Once I finish paying these off, I will be saving myself $12k every year, just in interest. I would have originally been paying $12k every year for 20 years, if I didn't commit myself to paying off my debt.
Do you know how much that is over 20 years? $240k. Of course, some of them would drop off at the end and maybe I'd have refinanced my loans to get a better rate. But, that's a TON of extra money just getting thrown away, on top of the principle of $201k.
I'm not even including my principle payments in this number. That number would be much bigger. I'm most concerned about the money I'm just throwing away to interest every year. It's doing nothing for me.
So, how much money are you throwing away to interest every year? I encourage you to find out by looking at your statements and seeing how much goes to interest every payment you make. Or, you can use your tax statement you get every year.
Another way to see your students loans and how much money you'll put to them is by using undebt.it. It will allow you to see how much money you'll put to your debt on a normal payment plan, and then what more payments will do to it.
Our society preaches that student loans are good debt. Yes, they can be valuable to better your career, if done correctly, but you need to be careful about student loans.
My question to you is, are you planning to pay off your student loans early? If not, what's stopping you?
I've been in your exact shoes and I'm happy to say that my life is so much better already and I haven't even finished paying off my student loans.
I still have $67k to pay back, but I can finally breathe now and not feel like I'm totally drowning in debt. You can feel relief, you just need to do the work like I did.
I want to know what's stopping you from paying off your student loans, send me an email or comment below.
Tags In
Diana Farmen
I'm Diana, a 20-something teacher with a passion to help millenials reach their financial goals by saving money, making money, paying off debt, and building wealth.