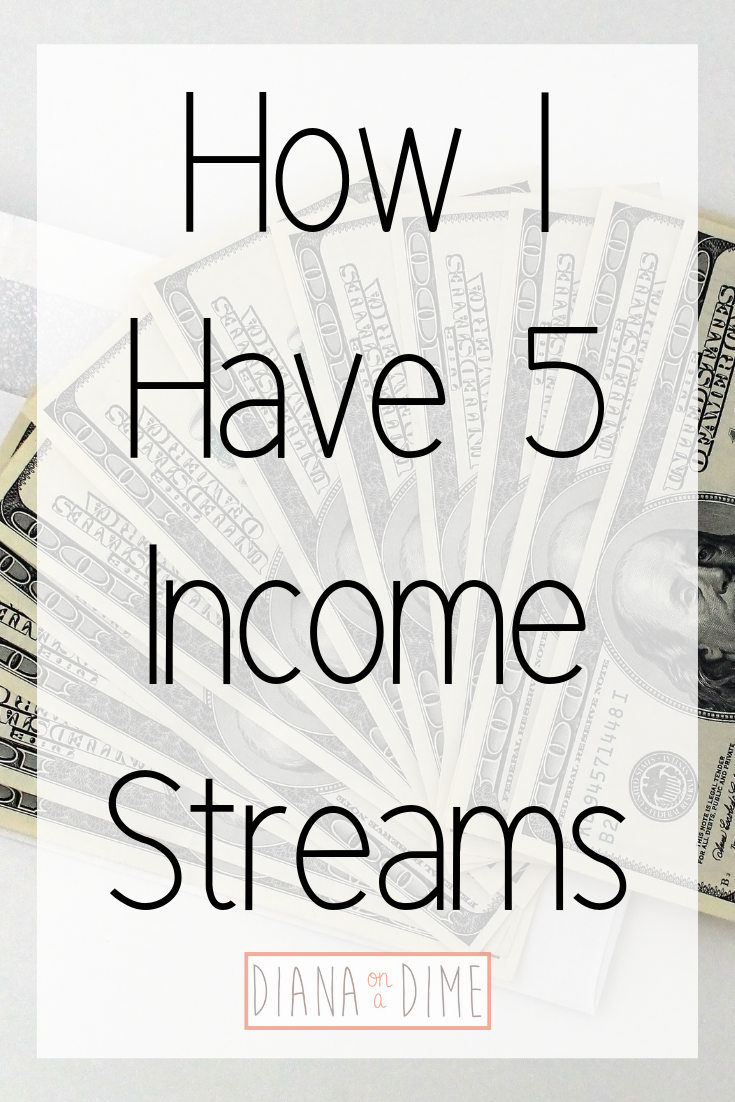 How I Have 5 Income Streams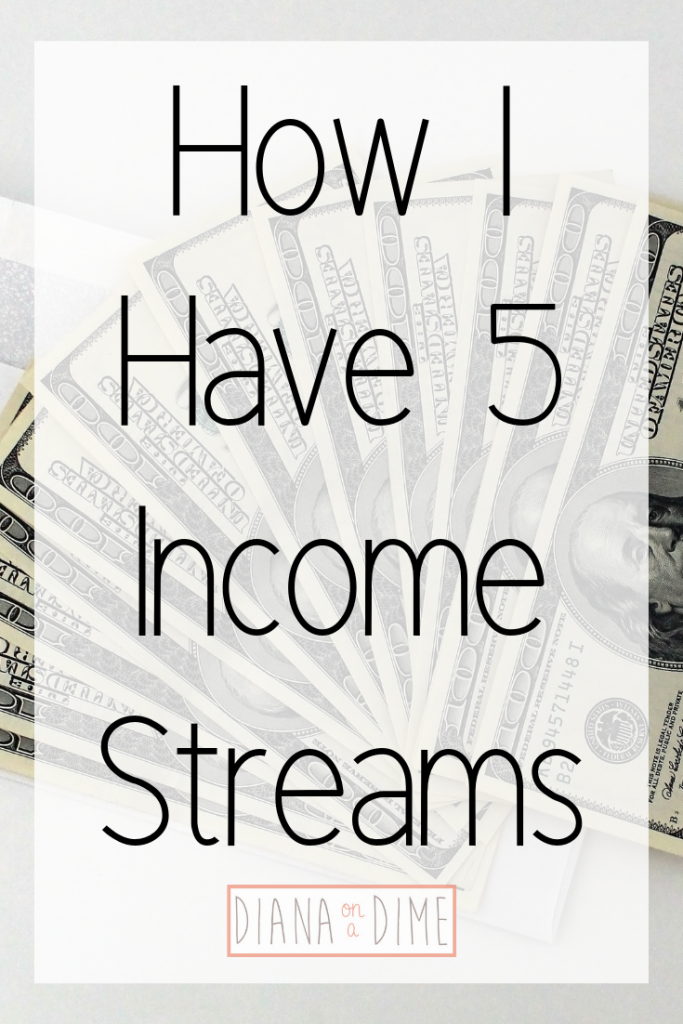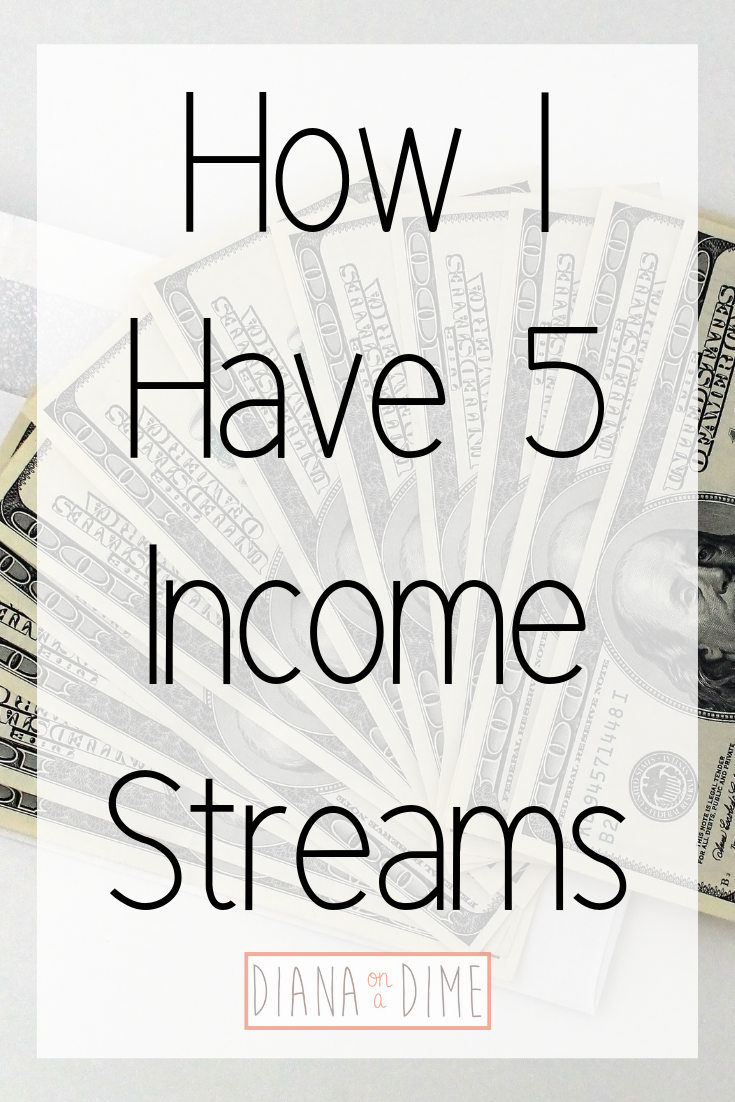 This post may contain affiliate links. Check out my Disclosure Policy for more information.
It really is hard to only have one source of income now. It just doesn't cut it for most people anymore. I know for myself, as a teacher, it definitely doesn't. Especially when you haven't received a raise in 2 years.
If it wasn't for living at my parent's house and having multiple income streams, there is no way I'd be able to afford everything. My salary just doesn't support the cost of living in New Jersey. Luckily, I have paid off $127k of my debt, so my minimum payment has gone down.
When I first started my financial journey after grad school in 2015, I added multiple income streams out of necessity. I didn't have a choice. Even with living with my parents, my budget was in the red or just barely in the green with just my salary.
So, in 2015, I started brainstorming how I could make extra money as a teacher. I was a first year teacher and totally overwhelmed just from my teaching job. But, I needed the extra money if I ever wanted to pay off my debt.
When I first started my journey, it was hard to figure out how this was all going to work. That's why I offer monthly money coaching to help people get their money right. In that month, it is designed specifically for you and what you want to get out of it. We'll figure out a game plan to increase your income and get you on the path to build your wealth. Starting out is hard and sometimes a little accountability can help.
I had to make a lot of sacrifices on this journey. Including deciding to hustle a lot to get myself to my goals faster. It all depends on what you are willing to do. I'm fortunate that I enjoy being busy. Of course, I make sure to have time for me, but I also love working.
That's the thing. Find income streams you love working on and it won't be as draining. Yes, I have 5 income streams, but I enjoy them. This makes it so much easier to actually do the work.
Here are my 5 income streams that I regularly work and count on for income.
1. My full time teaching job is my main source of income.
This is the income that I can count on the 10 months that I teach. In my current school, I get paid my salary twice a month from September to June. This means that I don't get this paycheck in the summer. However, I do get all of my health insurance benefits throughout the summer because I pay more during the 10 months for 12 months of coverage.
This source of income is the one that I use to budget every month. All of my other sources of income are considered extra and are used to reach my financial goals. My current goal is to pay off my student loan debt.
By only budgeting my teaching income, it allows me to reach my goals so much faster. I don't even think about my other income streams as money to be spent. That money goes strictly to my debt.
2. Before and after school programs through my school.
This is a great source of income for me. I enjoy it because I don't need to go anywhere from my full time job. It's super convenient to just stay for that extra time helping the kids.
I do need to submit an extra time sheet at my current school for this position. But, my pay is included in my direct deposit I get with my salary as a separate line item.
This is easy for me because I don't need to worry about taxes. In my new school for next year, this position is included in my salary. This means I won't have to do a time sheet or anything. I just need to show up to the program every day.
I would consider this type of position similar to if you work a job that offers overtime. Overtime pay would be considered an additional income stream because it is additional money. It fluctuates depending on if you work it or not.
3. Private tutoring.
I really enjoy tutoring privately. It allows me to work with a child one on one and really work on the skills they need help with. My favorite tutoring is working with the little ones who are learning to read. By far, it is my most rewarding tutoring time.
The crazy part is that there is nothing better then when a child no longer needs to be tutored. That's why I love tutoring them. They are so excited when they see me and get to tell me that they are now reading on grade level. It is such a wonderful experience.
Of course, that does mean I lose my job, but the parents and kids are so wonderful and appreciative of the help I provided. It really is the best feeling in the world to teach a child to read.
However, this work is a bit more challenging when it comes to pay. The challenging part is mainly the taxes, not that challenging, but you need to track your income and claim it come tax time.
4. Babysitting
Babysitting is such a great way to make some extra money. For me, it's so easy, especially when it's for a date night. Once the kids are in bed, I literally get paid to sit on their couch and do whatever I want. It's awesome!
It's also great to just relax and play games with the kids. When you babysit, you basically just need to keep the kids entertained and put them to bed. I really enjoy the time I spend babysitting and have found families that have been awesome to work for.
Once you find a few families to babysit for, it really could be a consistent income stream for you. One summer when I was home from college, I worked 7 days a week babysitting. It was a lot, but it allowed me to save up a lot of money.
Babysitting is similar to tutoring in that I need to track my income and save for taxes. I do this all in a simple spreadsheet. You can get your own copy of my spreadsheet here.
5. VIPKID
My newest income stream! I am totally obsessed with teaching these classes. For the longest time I was super hesitant about working for VIPKID. But, I have to say, I wish I had done it sooner.
If you're a teacher, this is absolutely something you should consider, especially for the summer. It allows you to just be a teacher and have fun with the kids. You don't have to worry about all the things when you're a public school teacher.
And the lessons are provided for you! I definitely think that if you're not a teacher, it would be a little more difficult to get comfortable with it. There is an adjustment to online teaching, but the hardest part, actually teaching, is something us teachers find easy.
I am an independent contractor with VIPKID. This means I will need to pay my own taxes. This will just be added to my current spreadsheet and I will track it that way.
Multiple income streams allows you to reach your goals faster.
It can be overwhelming at times to have so many income streams. But, if you enjoy them and they get you to your goals faster, it's worth it! You need to find a balance, but there is such a great peace of mind from having money coming from multiple places.
There are ways to make it easier to have this many income streams. Try out adding an additional income and see how it goes for you. I love my side jobs and that makes it so much easier to do the work. However, you do need to listen to your body and what works for you. Do you have multiple income streams? What are they?
Tags In
Diana Farmen
I'm Diana, a 20-something teacher with a passion to help millenials reach their financial goals by saving money, making money, paying off debt, and building wealth.