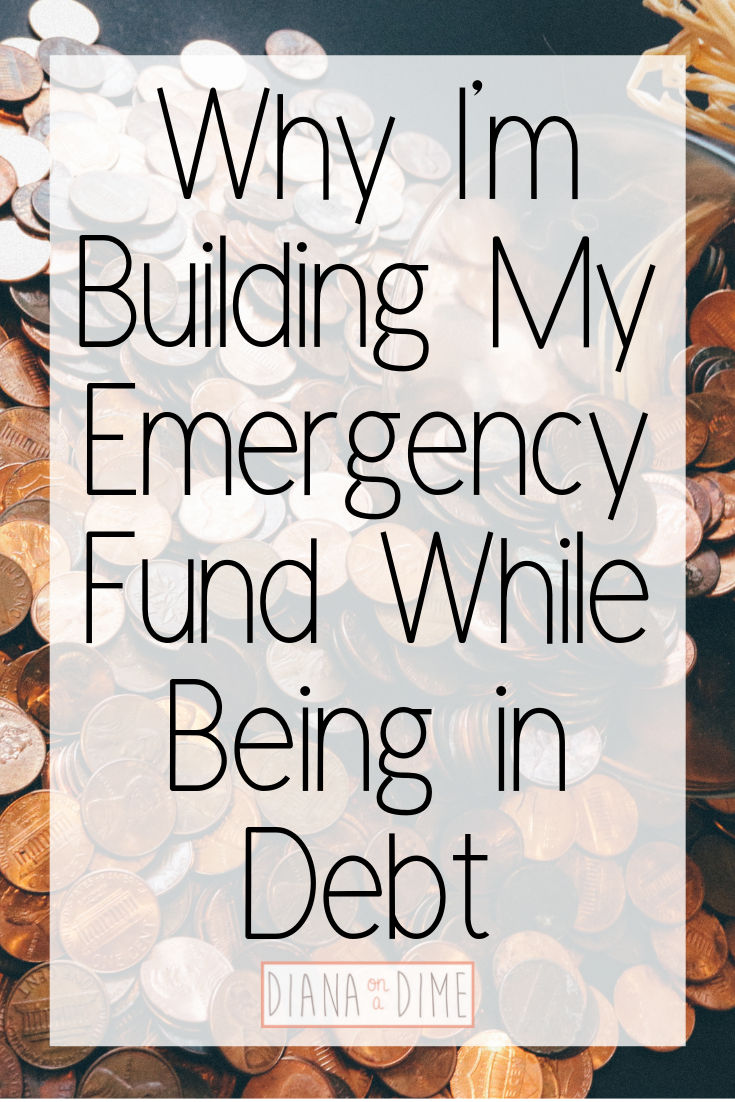 Building My Emergency Fund While Paying Off Debt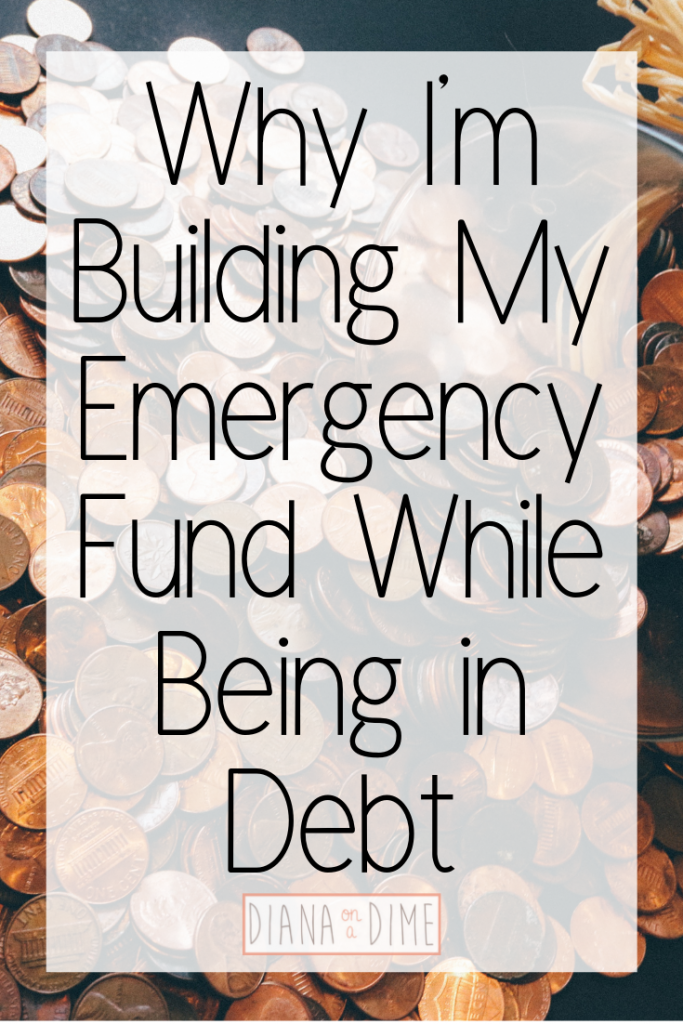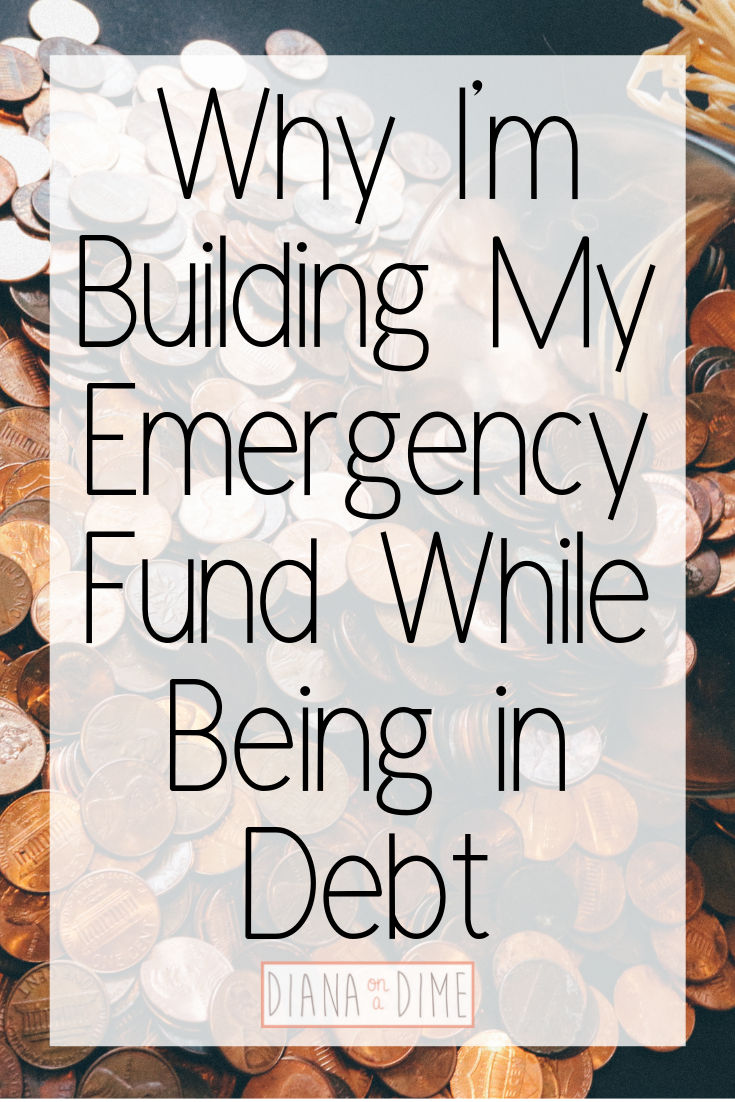 Usually it is always said to pay off your debt before you build your emergency fund up. I would encourage you to have at least 1 month of expenses, if everything is very predictable in your life. What I mean by this is you don't have any health issues, no kids, no house, fixed income every month, etc.
If you are someone with a variable income, kids, or a house, I would strongly recommend you having a larger emergency fund. At least have more sinking funds that can help you in the event of the unexpected. I would feel more comfortable with at least 3 months of expenses, in this situation.
Currently, I live with my parents, have no kids, no major health issues (I do have a sinking fund though), and have a fixed income I can rely on with additional income that varies. I only have 1 month of expenses saved up right now.
This has worked for me for the last 4 years while I paid off my debt. But things are about to change for me and I want to be prepared. I will also be changing my debt free plan shortly as well.
As always, personal finance is personal, so you need to do whatever works best for you.
1. I am moving out in June and my monthly expenses will be increasing.
Since I will no longer be living at home, my monthly expenses will be increasing and will be more unpredictable. This means that I will need a larger emergency fund. I'm not planning to stop my debt free journey for this, but I am adding to it now each month as the move approaches.
I have saved $950 for a moving out fund. This it to cover anything that might come up in the process of moving. If this is not used, then it will be immediately transferred to my emergency fund account. This will help me to hit my new emergency fund goals much faster.
Once I move out, I will continue to add to my emergency fund until it gets to my 3 months of expenses amount. I will not stop my debt free journey for this, but contribute some each month to help me get there. I do have cash available in a few sinking funds in the event that something happens that is larger than my emergency fund.
2. I will be done paying off my high interest debt shortly.
I started with $201k in student loans ranging from 3%-8.05% rates. This basically guarantees a long debt free journey on a teacher's salary. When I first sat down and tracked it out, it was going to take me 8 years. This would bring me to about 31 years old. This didn't take into consideration income increase or change in living situation.
I knew that I'd be able to do it quicker since I planned to increase my income with side hustles. And I wouldn't be living with my parents until I was 31!
Once I am done paying off my high interest debt, anything over 5%, I will be shifting gears a bit. I plan to still pay off debt. But, I will also be building my emergency fund. Then, I will contribute more to my retirement accounts.
My plan is to split the difference of my leftover money each month. This means that any money I have leftover in my budget, half will go to debt and half will go to those goals.
I cannot wait for this to happen. I hope that it will happen at some point in the next year. With me starting a new job and moving out, things are a little unpredictable right now.
3. Time is on my side right now with compound interest.
The reason I am planning to change my financial plan once my high interest debt is gone is because I will still be in my twenties at that point. This is important because it gives me more time until retirement. For me, I consider time to be super important to consider when making your plan.
For me, I want to start investing more as soon as possible. The reason being that the longer my money can sit in my investment accounts, the more compound interest will work for me.
Compound interest, in simple terms, is when your interest earns interest. This is what will really build your wealth because it will make your money grow much faster without you even adding more money to it.
4. Since I will only have low interest debt, my investments will have higher returns.
I'm still going to be making debt payments, but I will be also focusing on my savings and then investing. A lot of people say it isn't worth it when you still have debt because you are losing more money in interest then you're making.
This is why I am waiting until my high interest debt is paid off. I will also wait until my private loans, which are 4.97%, are paid off. The reason being that my minimum payment each month is very high ($865.00). By getting rid of that monthly payment and my high interest debt, my money will be working much harder for me.
The high monthly payment I have with my private loans is a very large amount and I know once that is gone, I will be able to reach all of my other goals so much faster.
You have to do what works best for you!
You need to do what works best for you and your current life. Your finances should change as your life changes, and that's exactly what I am doing. I am so excited to start this new part of my life because I will finally be seeing my money grow instead of putting it all to debt.
I encourage you all to look at your finances and make sure that you are financially set for emergencies, even if you are paying off debt. The point of paying off debt is to never go back into debt. If you are prepared for an emergency, you're going to end up right back in debt. That's why I don't believe in having only $1,000, it's not practical and potentially sets you up to not be prepared for an emergency. Do you save and invest while paying off debt?
Tags In
Diana Farmen
I'm Diana, a 20-something teacher with a passion to help millenials reach their financial goals by saving money, making money, paying off debt, and building wealth.