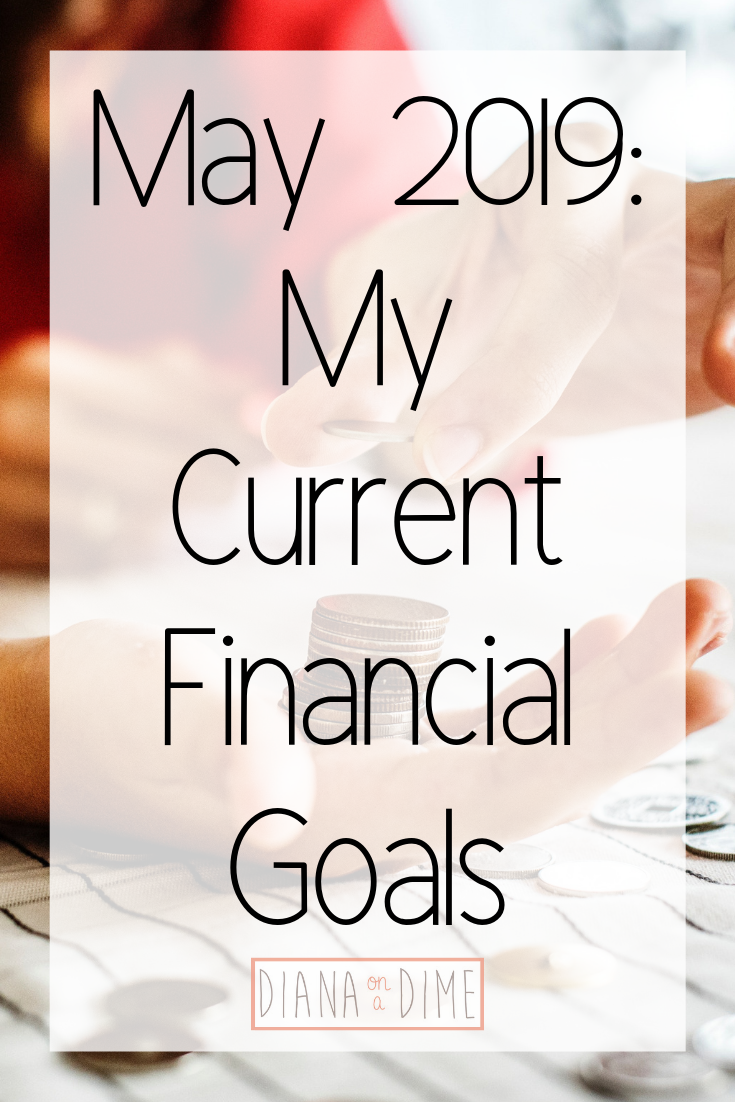 May 2019: My Current Financial Goals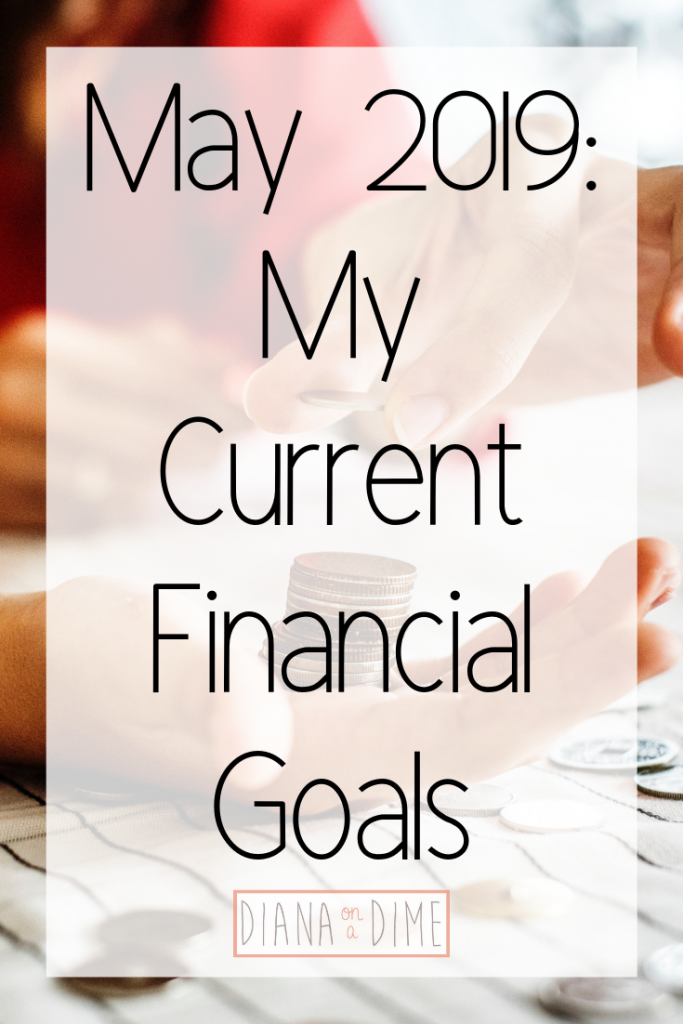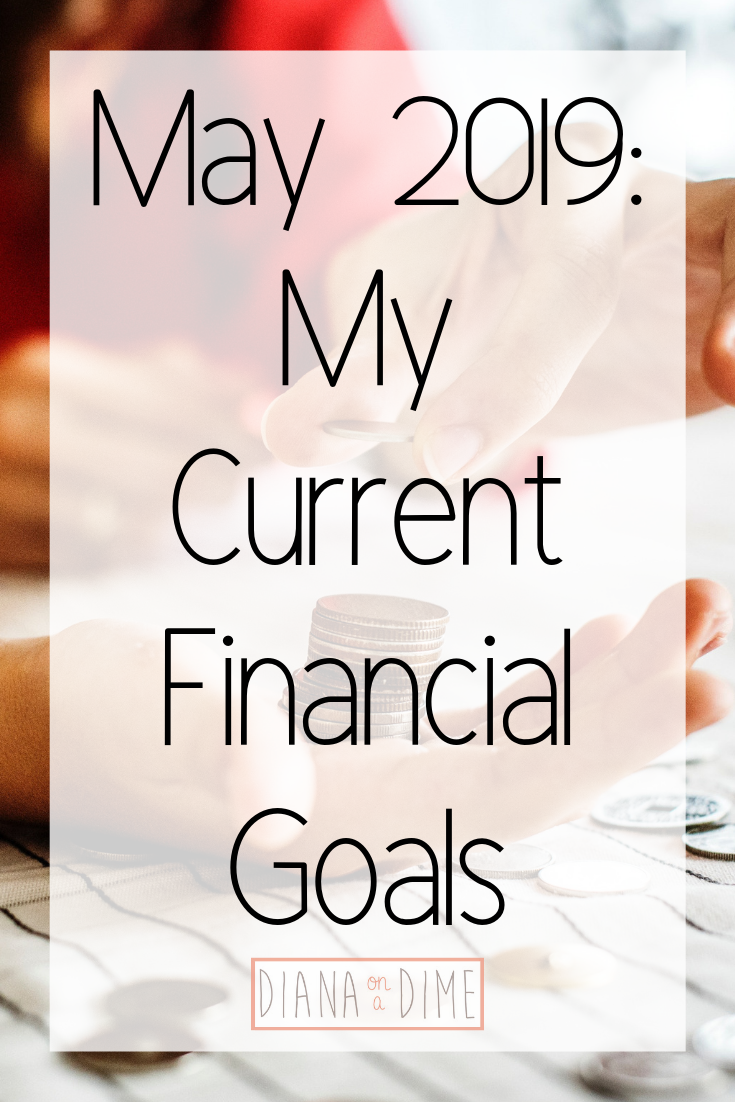 This post may contain affiliate links. Check out my Disclosure Policy for more information.
Your goals will always be changing. Whether it is because you met the goals, or because you needed to adjust for life. It's our reality. We need to change and adjust for what life throws at us.
I'm not saying I give up on my goals. But, I have had to slow down on my goals when life throws a curveball. It doesn't make sense to throw thousands of dollars to my student loans in a month when I have unexpected medical bill or car repairs.
This is a perfect example for when I usually slow down on my student loan payments and cash flow those expenses. I do have sinking funds for my car and medical. But, in certain situations I have added more to each of these funds, even when they were fully funded.
One example was when I developed an allergy to multiple antibiotics I had been given. After the fourth one made me break out in hives, something that had never happened to me before. My doctor would no longer prescribe any antibiotics until I went for allergy testing.
They also told me that during this time, if I needed to have antibiotics, I would need to be hospitalized. Of course, I was hoping this wouldn't happen, and my health insurance is pretty great. But, I did know that I would be going regularly for allergy testing that cost me $40 each time.
I started adding $100 every month to my medical fund. I figured that covered at least 2 allergy tests a month, with some extra for the prescriptions. Once we found safe antibiotics for me, I stopped contributing that $100 every month.
We can't just ignore what life throws at us. Of course I wanted to throw that $100 to debt, but I also didn't want to get stuck with a drained medical sinking fund. Especially in the midst of dealing with all these allergy tests.
Right now, my goals are pretty slim because I have been spending the last couple months adding more to my sinking funds. My life is changing a lot in the next month and I want to be prepared. In June I will be moving out of my parent's house and in August I will be starting at a new school.
I'm super excited for all of these changes and I have definitely made sure that my budget reflects it.
1. Summer sinking fund. Goal End Date: June 2019
I am so excited to finish this sinking fund. I have had a summer sinking fund for the last 4 years. In my current school, I am a 10 month employee, so I don't get my salary in the summer. To manage this, I add $300 every month to my summer sinking fund.
This sinking fund covers my minimum student loan debt payments for July and August. I do work in the summer, but it isn't consistent income because I babysit, tutor, and work for VIPKID.
After this summer, I won't need a summer sinking fund because my new school pays 12 months. This is definitely an adjustment for me. But, I am excited to get a paycheck in the summer.
2. New Emergency Fund Amount. Goal End Date: December 2019, or July 2019
In my emergency fund I typically have at least 1 month of expenses while paying off my debt. This has been the case for the last 4 years while I lived at my parent's house. Since I am moving out, my expenses each month are increasing. Currently, I am putting $100 every month to my emergency fund.
The end date of this is uncertain currently. If I continue to put away $100 every month, it will be fully funded in December. However, I filled a moving out sinking fund a couple of months ago.
I hope that most of that fund will not be needed. If that is the case, then I will move that money into my emergency fund and be fully funded.
3. Student Loan Debt. Goal End Date: June 2021
This is very up in the air. My end date is based on the payments I have been able to make for the last 4 years. With my new monthly expenses, this most likely won't continue. I'm okay with that because my plan was to pay off as much as I could while I could live at home. The time has come to move out and I have paid off a ton of debt in the time I've been home.
I have now paid off most of my high interest debt. Once I have paid it all off, I will be starting to contribute more to my retirement accounts. Currently I contribute very minimal. Right now, my minimum payments to my debt are $1,167.
I am currently focusing on my private student loans, which have a minimum payment of $865. Once this debt is gone, it will free up a ton of money in my budget.
Your budget and goals should be aligned and changed.
If you align your budget to your goals, you will see them get accomplished. When you don't tell your money what to do, it's not going to go where you want it. I suggest having multiple accounts for different things.
For example, I have different Ally savings accounts. This allows me to have a line item for my emergency fund and summer sinking fund in my budget. As soon as I have the money, I make a transfer to those accounts. This ensures that the goal is being met each month. It can be tricky when first starting, but I'm here to help you. Do you align your budget to your goals? 
Tags In
Diana
I'm Diana, a 20-something teacher with a passion to help millenials reach their financial goals by saving money, making money, paying off debt, and building wealth.