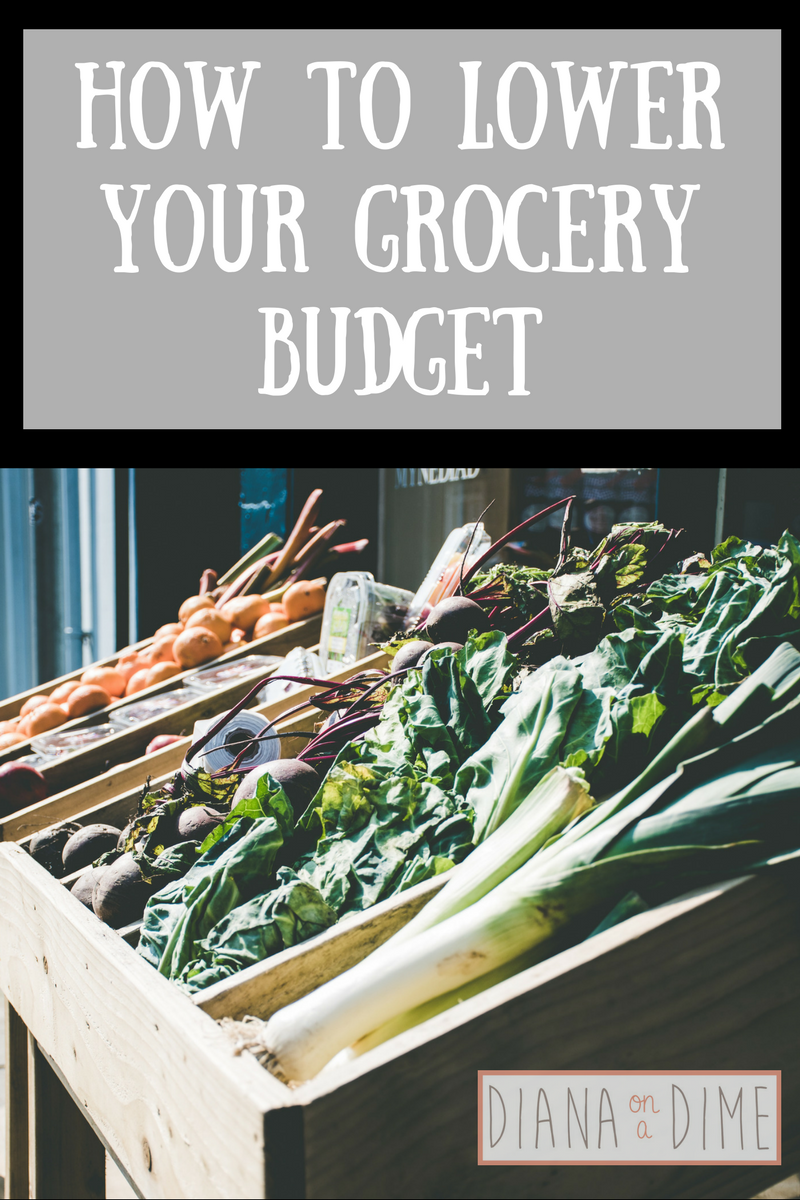 How to Lower Your Grocery Budget
This post may contain affiliate links. Check out my Disclosure Policy for more information.
When I first started my journey for financial freedom, my spending was out of control. I remember looking at my spending and thinking, "There's no way I can lower any of these budgets." I especially thought of this when looking at my spending for my groceries. It's really hard to think about cutting costs when you think you're doing the best you can at the time. You need to get creative sometimes and think about how you can get the most food for your money by learning how to lower your grocery budget.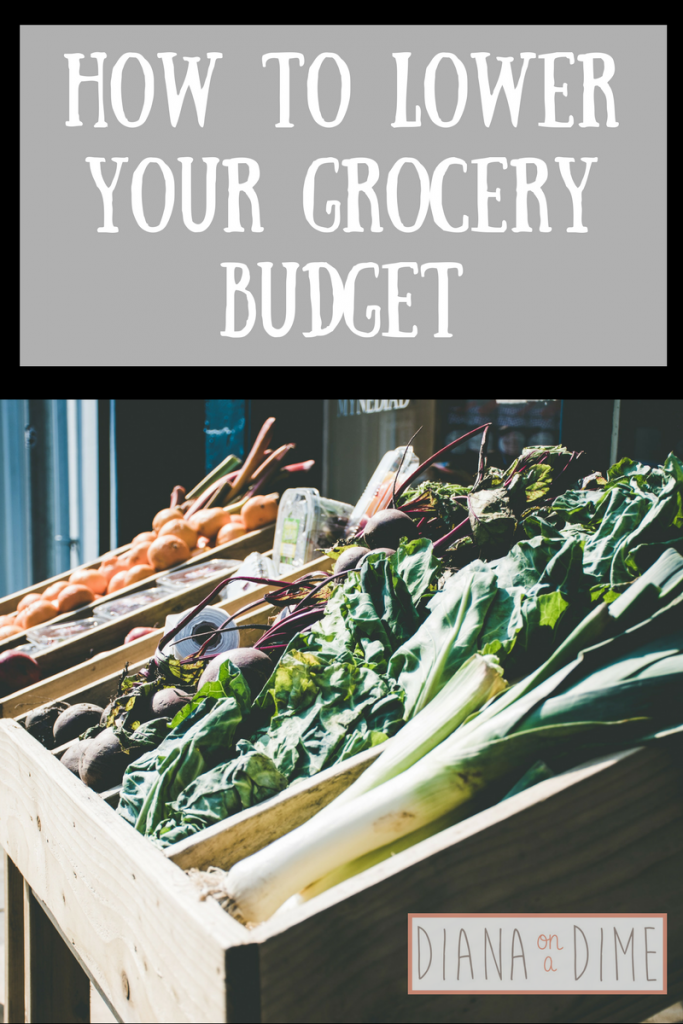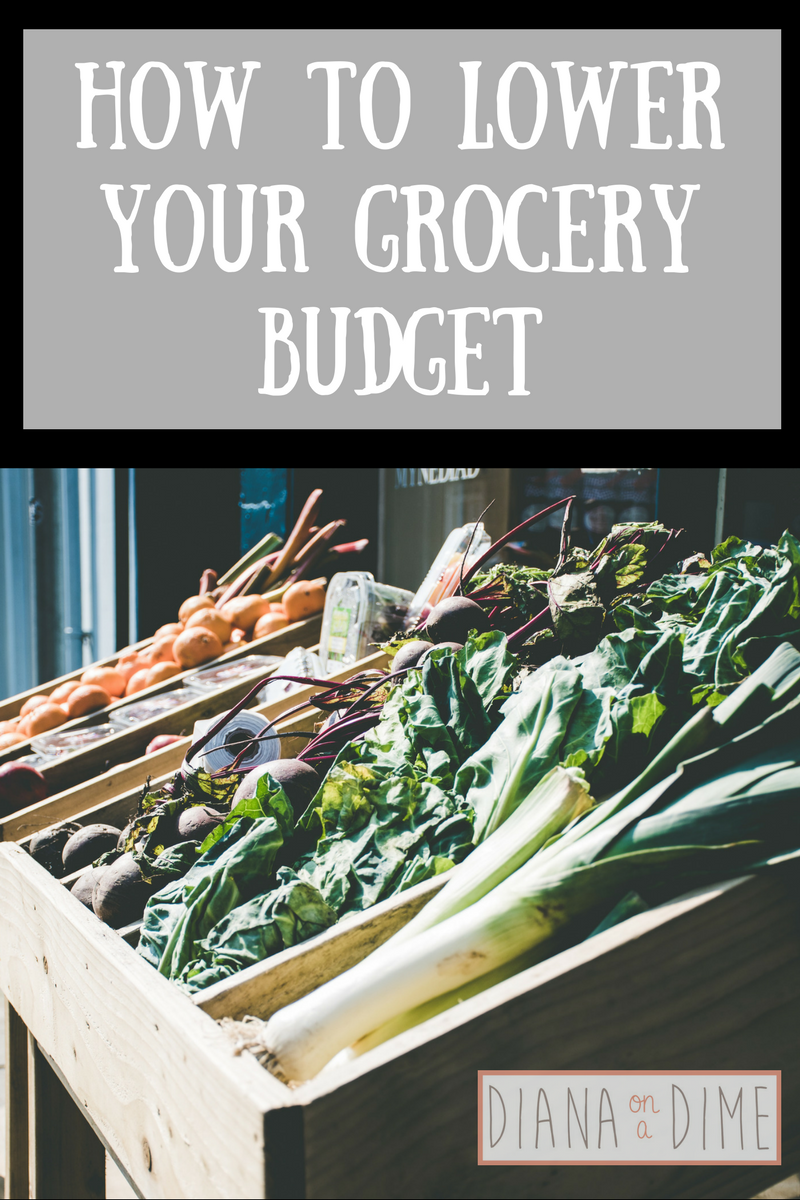 1. Look at your current spending vs. food
The first thing I did was look at my old receipts. I never used to even look at how much items cost when I would buy them, I wanted to eat it that week, so I bought it. What I realized when I looked at them was that I was spending SO much on frozen foods and prepared foods. Now, ironically at the same time I was switching to an organic diet for health reasons. I thought I was going to be spending so much more (honestly I didn't spend much more because I was buying everything fresh.) Frozen foods and prepared foods are crazy expensive because you're paying for convenience. This also goes for veggies and fruits cut up, SO expensive.
2. Pick your meals for the week
I'm not saying go crazy meal planning. Just plan out what you want for breakfast, lunch, and dinner. Since it's just me, I typically have the same dinners or lunches multiple days a week. It's pretty difficult to cook for just one person and keep with correct portion sizes. So, I use my leftovers for the following days lunch or dinner, this allows me to plan, and buy, for less meals. Keep in mind what you found when you looked at your receipts, keep your meals simple and fresh to save cash. I also recommend making similar dishes throughout the week so you can use the same ingredients. For example, I buy a package of chicken breasts and ground turkey each week and make that work each week. I change up the marinade or the spice to add variety to my meals. When I was in grad school and living the serious broke student life, I regularly had rice, veggies, and half a chicken breast. It's easy, healthy, nutritious, and relatively cheap.
3. Make a grocery list
Once you have your meals planned for the week, make a grocery list based on your meals. Once you have your grocery list made review it to see if it's under your budget. If it's not, revise your meal plan. Is there a cheap meal that you could make last more nights and get rid of a different meal? Do you have things in your pantry or fridge you could use to make a meal? Sometimes my meal planning and grocery list takes me quite a bit of time, but I'm always happy with my results once I pay for my bill. Take the time to plan well and it will pay off in the end.
4. Check deals at the grocery store
This is a tricky one. I don't mean buy anything on sale. You should always stick to your list. However, if you notice that something is on sale this week that is a staple in your diet (chicken, rice, etc.) that you can freeze or has a long shelf life, buy more than you need. This will make your budget higher this week, but will save you in your monthly spending on groceries. I do a monthly budget, so if I need to take more one week to accommodate for this, I will. Also, I will make swaps in my grocery list if something similar is on sale. For example, if I wanted to buy grapes, but apples are on sale, I'll buy the apples. These are snacks for me, so I can easily snack on a different fruit and try to find the cheapest one.
5. Use rebate apps
The three rebate apps I use are Checkout51, Ibotta, and Receipt Hog. Now, I never check my apps before I go to the grocery store, only afterwards. The reason I do this is because I don't want to get sucked into buying things I don't need simply for the rebate, that's going to make me spend money unnecessarily. Ibotta is a rebate app that allows you to search the store, restaurant, service, etc (they even have Uber!!) that you're using for cashback. You simply scan your receipt, click the rebates you're claiming, and will get some money once it is cleared. Use my link to get a free $10 just for signing up! Checkout51 works exactly the same, but you don't need to specify where you shopped. Receipt Hog is a little different, you just take a picture of your receipt and get points, once you have enough points you can claim it for cash back or gift cards.
These are the tricks I used to get my budget on track for my groceries. It might seem tedious and a lot of work, but once you get it going, it really is very simple. Plus, you're going to save money in the end, so why not! How do you lower your grocery budget?
Tags In
Diana Farmen
I'm Diana, a 20-something teacher with a passion to help millenials reach their financial goals by saving money, making money, paying off debt, and building wealth.