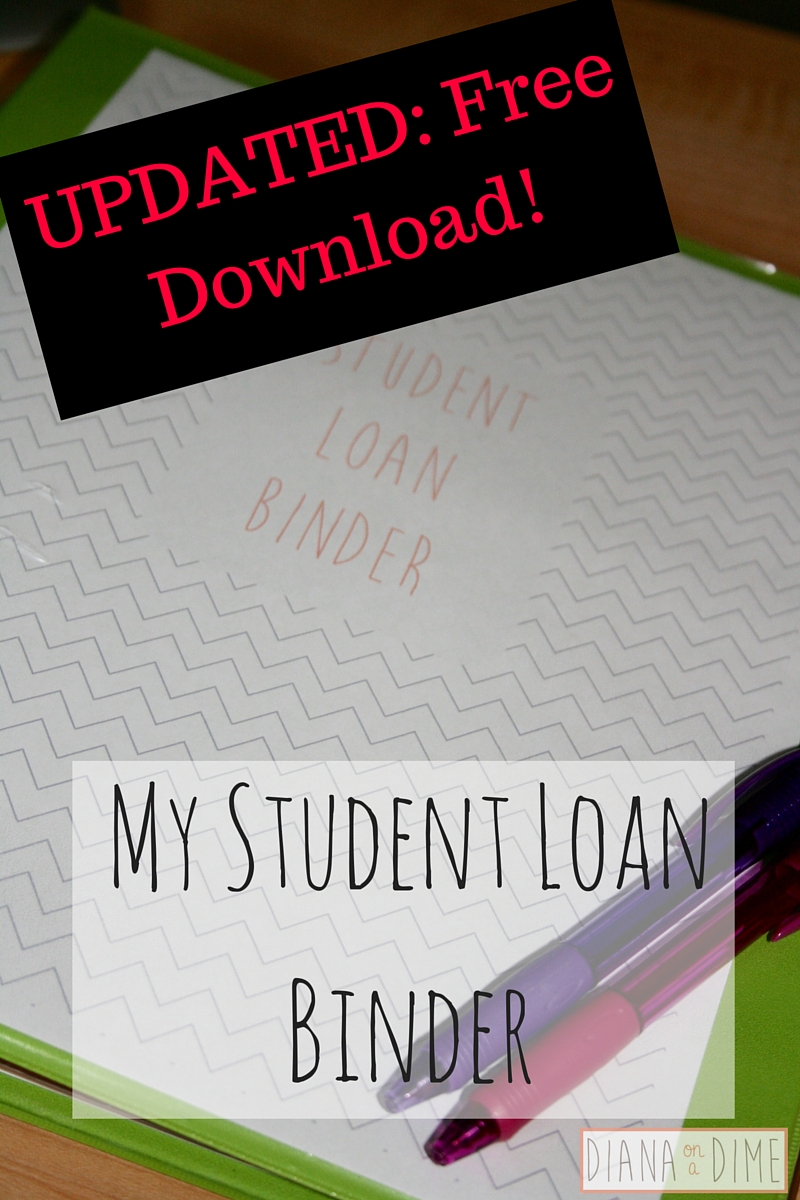 Student Loan Binder Download!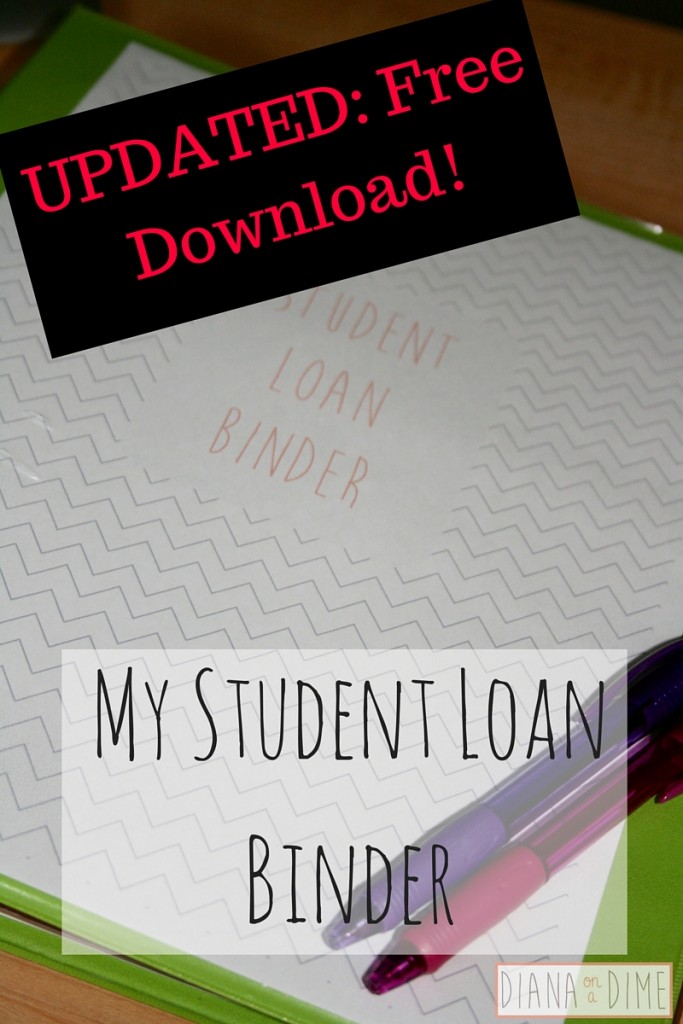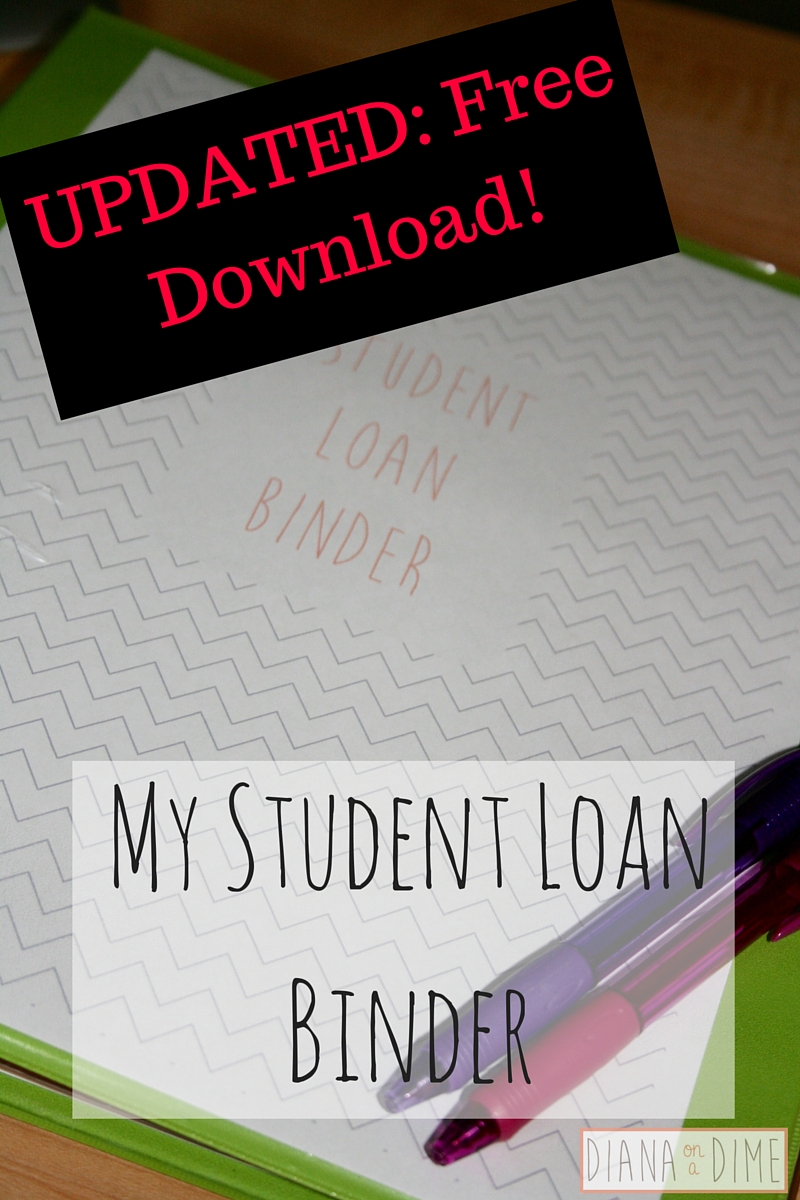 This post may contain affiliate links. Check out my Disclosure Policy for more information.

Back in August 2015, before I even started paying off my loans, I posted about my student loan binder. This thing has turned into the best thing I ever made. It has allowed me to stay organized and motivated throughout my first 6 months of debt payoff. When you have almost $200k in student loans, you need something to motivate you. Fortunately for me, just seeing the numbers drop is motivation enough. I also use ReadyForZero, which is a huge motivator. It allows me to see my debt payoff day get closer and closer and my daily interest drop as I make each extra payment.
**July 2017 Update: ReadyForZero no longer offers their service anymore. Check out my blog post on the website I now use that I absolutely love!


I use this binder to keep all my different kinds of loans organized. I have set up my binder into 4 different sections: Debt, Private Loans, Federal Loans, and TEACH Grant. In the debt section is where I keep my planning sheet and my debt payoff tracking sheet. This allows me to see the big picture of my debt payoff, like which loan I'm focusing on first and how much I payoff each month. In both my private loans and federal loans sections I keep individual debt payoff sheets for each of my loans. This allows me to see how much I have paid off for each of my loans and how much I left to pay off. Its exciting to see where I started with each of these loans and how much I have paid off.
Since this binder has helped me so much in this crazy journey, I thought all you lovely people might find these sheets for my student loan binder useful. Click the download button to get my binder cover sheet, a planning sheet, a debt payoff tracking sheet, and an individual debt payoff tracking sheet to make your very own student loan binder!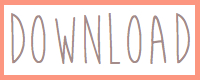 How do you organize your student loans?

Diana Farmen
I'm Diana, a 20-something teacher with a passion to help millenials reach their financial goals by saving money, making money, paying off debt, and building wealth.