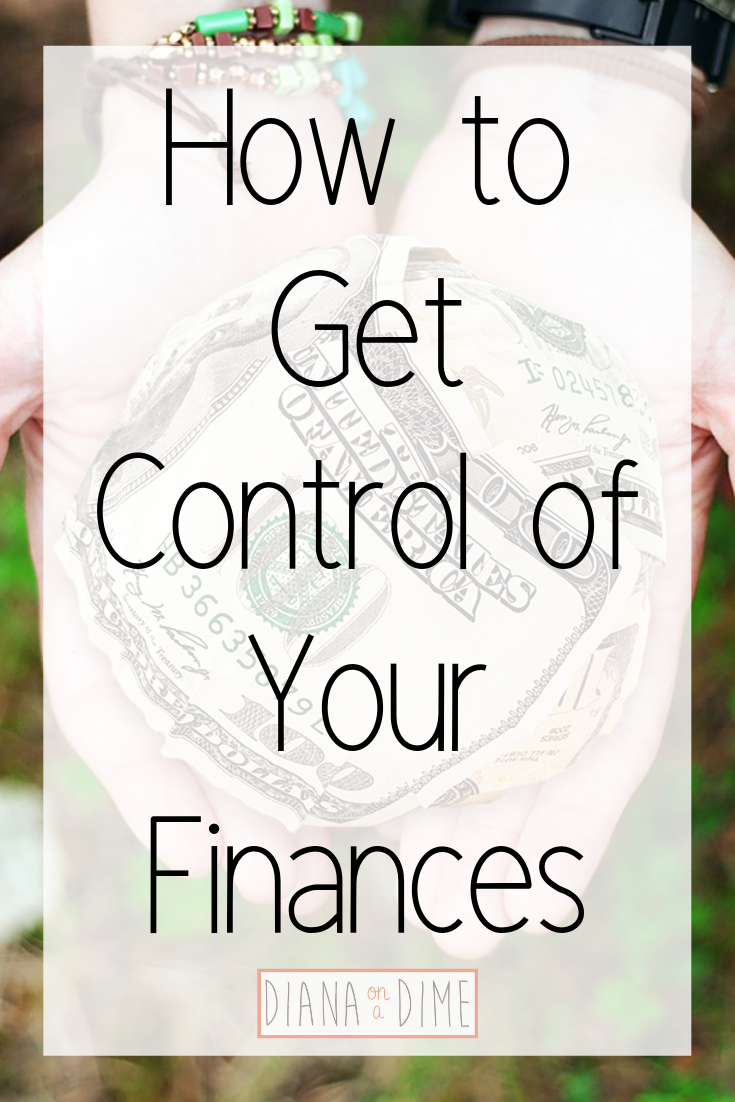 How to Get Control of Your Finances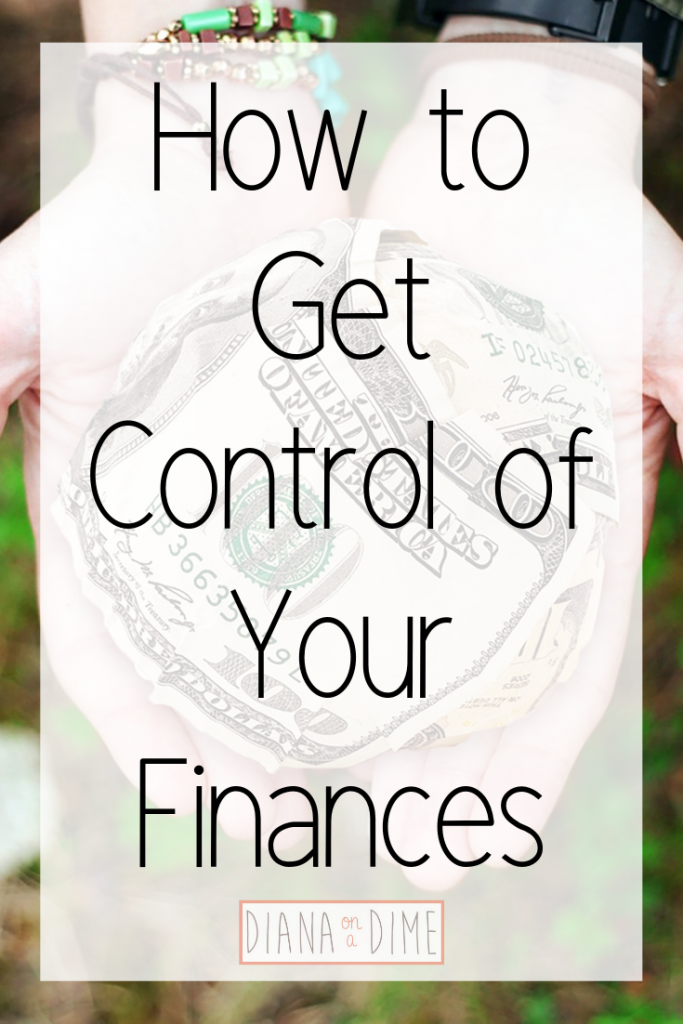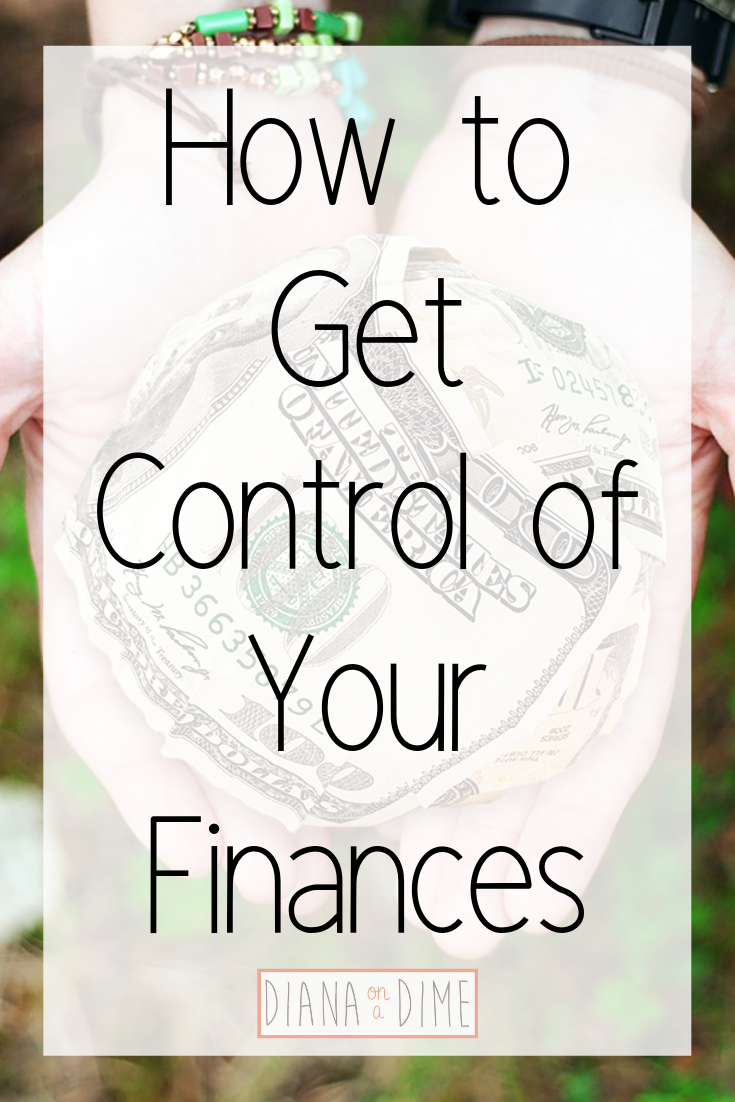 This post may contain affiliate links. Check out my Disclosure Policy for more information.
I remember when I got my first bill in the mail from my student loans. At the time, I was on campus at Syracuse University in my first semester of grad school. My father called me and told me a bill came for me from my private student loans for undergrad.
I didn't even know I'd be getting a bill so soon after graduation, less than a month after. Talk about a reality check for me. My private loans didn't come with a grace period apparently and they weren't aware I was a student full time.
Panic ensued. Not because I'd need to pay that bill, I knew they would be deferred once I got the right paperwork to them. But because my private loans from undergrad alone were going to cost me $1,400/month in minimum payments.
Did I mention I was adding more debt at the time to go to grad school?
Yeah. Not the best decisions were being made, but I was under the impression that student loans were fine, it's how everyone went to college. Did I mention I was going to school to be a teacher? Yeah, really bad decisions were being made.
Luckily, my reaction to bad situations is typically trying to figure out a way to fix it. I immediately jumped into action on the internet and reached out to my wonderful mentor that worked in the school of education.
I was determined to not let this ruin my finances or my life and control me for 20 years, like they originally would have with minimum payments.
These are the steps I took when my financial world was spinning out of control.
1. I took a close look at my current finances.
I wrote all of my accounts out, how much money was in all of my accounts and how much cash I had to my name. Then, I took a close look at my spending and where my money was actually going.
For me, my spending every month wasn't bad while I was in grad school. I had some bad habits, like grabbing coffee between work and class, or grabbing dinner on my way home after my night classes. I was determined to make changes to my spending right there.
Luckily, my current situation wasn't too bad. Of course, this didn't include my massive impending student loan debt. But, I tried to focus on my current situation, not what was to be post grad.
2. I created a zero based budget for myself.
At first, it was hard for me to think about being on a budget. I had such a negative connotation of the word budget. There was zero part of me that wanted to feel restricted, like a budget would do.
It's time to reframe your thinking about budgets, like I had to do. All a budget does is give you a plan for your money. And a zero budget makes sure you don't leave any money on the table, it puts every single dollar to work for you.
Basically a zero based budget just means that every single dollar goes somewhere by the end of the month that came in. Your expenses equal your income. This allows you to reach your goals so much faster by using all of your money every single month.
Check out my post here that shows you exactly how to create your own and download the template I use to manage my zero based budget every month here.
3. I created a debt payoff plan.
Once I got myself on a budget and knew where my money was going, I was ready to get serious about my debt payoff plan. I knew it was going to be tight being a teacher and having such a high minimum payment.
My plan motivated me to keep going, even when I was only making small extra payments in the beginning. I love undebt.it to keep track of my debt payoff because it tells me my debt payoff month and updates as I make extra payments.
Creating a plan will get you motivated to start paying off debt because it shows you how much just a little extra every month can make a huge difference.
4. I supercharged my efforts throughout my journey.
At first, I just wanted to get my finances together. Once I felt confident with where I was, I was ready to really make changes. I increased my income through many different side jobs to pay off my debt faster.
This was life changing honestly. I eventually was making enough in side jobs that I lived off of that income, and my entire salary went to my student loans.
Then, I refinanced my student loans with Earnest, which was honestly the best decision I ever made. I decreased my interest rate by more than 2% saving me so much money and allowing me to pay off the loan faster. You can use my referral link and get $200 when you refinance your loans.
Before you refinance though, make sure you check out my post that outlines if refinancing is right for you.
The truth is, it's going to be hard to get control over your finances, but you can do it.
Making changes is hard, especially when it comes to your life. But, your life will be better once your finances are under control. I am still chipping away at my debt ($66k left as of July 2019), but I am so much less stressed just from paying off as much as I have. My life isn't controlled and dictated by money and I get to make my decisions for me, not because of money anymore.
I want everyone to be confident in their money and take back control over their own finances. If you're struggling with your money, I know how you feel and I want to help you get to a better place. Check out my monthly coaching offer where I help you get to a better place financially and create your very own money plan. How do you feel about your money, in control or controlled?
Tags In
Diana Farmen
I'm Diana, a 20-something teacher with a passion to help millenials reach their financial goals by saving money, making money, paying off debt, and building wealth.